Boosting a Wi-Fi Signal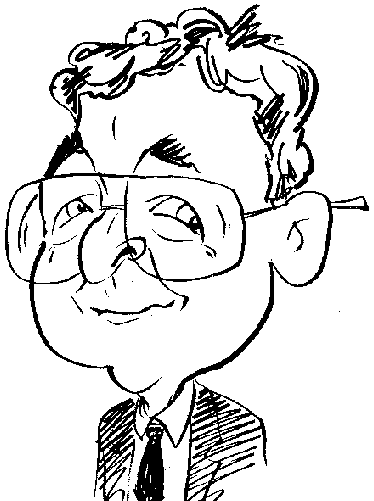 Modern technology, in general, has been designed for the modern world in which it is meant to operate. Unfortunately not every aspect of the environment, in which we may live, is capable of handling the demands placed upon it by modern technology. For example many of us do not live in buildings designed to cope with allowing users full access to their wireless network that has been set up for computing and entertainment needs. Brick walls and other immovable impedimenta tend to get in the way. Offering to help in widening and expanding the range of a home wireless network is the NETGEAR WN3500RP product with support for both 2.4 and 5GHz wireless connectivity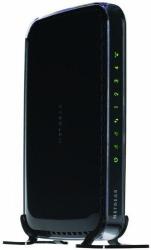 click image to enlarge
This product has the descriptive but rather lengthy title of Universal Dual Band WiFi Range Extender, Wall-plug Edition. Designed to work with any standard WiFi router or gateway, this product consists of five items. These are the main Extender unit, slot in AC plug adapter, power cord with appropriate plug, docking stand and a small Installation Guide. All the hardware items are decked out in white.
The Extender unit, with dimensions of 120 x 79 x 42mm needs to connect to an appropriate power source. Depending upon circumstances, this connection can be attained by the supplied power card or using the AC plug adapter which conveniently slots into the extender for a direct connection to a power source hence the wall-plug part of the product's title. When used in wall-plug mode there is no need for the docking stand which is all well and good as both items can not be attached at the same time. The docking stand can be used to produce a free-standing Extender when it is used with the power cable.
Along with the mains power socket, the NETGEAR Extender provides ports for audio, USB and Ethernet connections (you need to provide the leads) which are located at the front of the device with a pinhole factory reset option in case it is needed. A series of LED lights are arranged along the top of the unit and these cover power, 2.4GHz, 5GHz, wireless connectivity and WPS. Situated on the left side of the Extender are buttons for power on/off and instigating a WPS connection.
You are given a choice when integrating this NETGEAR Extender into your wireless set up. You can go with the WPS route or work through a web browser set up routine. The former is the preferred method if your router supports WPS technology. You do need to be aware that whichever method you opt for, the Extender does take a while to organise itself once it is attached to a power source and turned on.
Positioning the NETGEAR Extender box does require some thought in order to achieve the full benefits of the system. NETGEAR recommends that the product should be used to target a "dead zone" where reception is very poor or nonexistent as there is some slowing down of data traffic passed through the Extender. In my flat, which is on a single level and elongated in design, the presence of several solid walls did restrict the available options. It took a while to find a reasonable sweet spot that provided reception and still allowed me limited access to some of the extra options supported by the Extender.
As mentioned earlier, this NETGEAR Extender features a number of connection options. The Ethernet socket can be used to add a suitable device that lacks wireless connectivity to a network. When using the USB port to connect a printer to the network then a download will be required. First you need to ensure that the printer driver is installed on all devices using the network and then download the NETGEAR USB Control Centre Utility to get the ReadySHARE printer feature. This NETGEAR Extender has support for DLNA DMR allowing it to be used for streaming and playing back music using the audio port. An app is available for playing back this music on a linked Apple or Android device.
When setting up this kit I did come across one anomaly. According to the supplied Installation Guide you can make changes to the Extender's configuration settings via a supplied web address. This, basically, should be a straightforward task. Yet whenever I attempted to log on the supplied address I was either presented with a "Page Unavailable" or a list of others who had encounter a problem gaining access to this address. This happened with all the computers attached direct to my wireless router. However when I switched to a tablet, wirelessly linked to the same router, there was no problem accessing this NETGEAR site. Some times technology can have a mind of its own despite all our best efforts.
While this NETGEAR does support a range of features, you could find that locations providing the best signal strength might not be all that convenient with allowing you access to some of the additional features supported by this device. It will be up to you to get the right balance for your own needs and this could require perseverance. Be aware that the Extender does get a little warm but no excessively so. I have seen this product listed at £173 which does seem a little on the high side.
http://netgear.co.uk/home/products/wireless-range-extenders/default.aspx