A Circular Bluetooth Speaker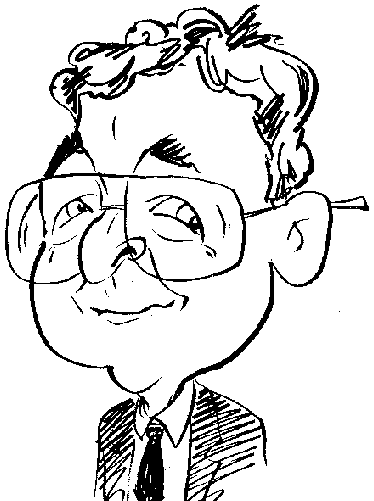 Review controls
What is small, round, dangles from a cord and can attach to your smartphone? For the answer read this next review.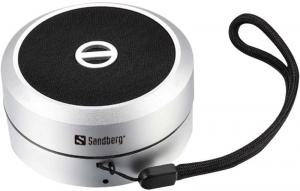 click image to enlarge
Bluetooth devices come in a range of shapes and sizes. The same could be said of speakers. Put the two together and the result could be a Pocket Bluetooth Speaker from Sandberg. This unit combines Bluetooth speaker capability with an integrated battery that is recharged using a USB/2.5mm jack socket lead that is provided in the box. The battery takes six hours for a full recharge and this should give up to eight hours of use.
Giving the appearance of a yo-yo on steroids, this distinctively shaped speaker is predominately metallic silver in colour although one face, which I originally thought was the top of the speaker, has a covering of a black material. Replacing the cord or string you would expect to find on a real yo-yo is a wrist strap which enhances the portability of this product that has dimensions of 80 x 255 x 42mm (diameter, circumference, height). Running around the centre of the speaker is a translucent strip that emits different types of glows to keep you informed when charging and pairing is taking place plus when power is on.
Earlier I mentioned that I thought the top of this speaker was the face covered in black. After all there were clearly marked indicators for play/pause/stop, fast forward/volume increase, and fast backward/volume decrease which certainly helped re-enforced this view. It didn't matter that the same three indicators were present on the face I regarded as the bottom of the speaker. When I further mention that this other face had stick-on label proclaiming this device as a Portable Bluetooth speaker with what looked like three rubber feet, you should understand why I came to this decision as to which face was the top or bottom.
The black covered face was the top of the speaker as far as I was concerned – that is until I tried and failed on a number of attempts to start the pairing procedure which required pressing the Play/Pause/Stop control. Examining the mini User Guide eventually pointed me in the right direction. As a result I had to reverse my opinion as to what was the top and what was the bottom of the speaker. With the top now the bottom and the bottom now the top, I realised that what I thought were rubber feet, were in fact the buttons for implementing the various control features.
Pressing down the Play/Pause/Stop button for a period of six seconds, until the central light began to pulse with alternate red and blue flashes followed by two beeps, I was able to pair the Sandberg speaker with my smartphone (a Nokia Lumia 800). The Sandberg Bluetooth Speaker is identified by its X3 designation when needing to select from identified Bluetooth devices.
As the three control buttons have dual functionality you will need to use either short or long presses to activate the appropriate feature. For example a short press will reduce or raise the volume level when applied on the specific button while a long press is used to cycle backwards or forwards through any available tracks. You do need to be careful when moving between tracks as it is very easy to skip passed more than one track. If you prefer, the same actions of adjusting the volume level and cycling through tracks can be instigated using the standard controls on your smartphone. This should reduce any issues which might arise with the track skipping problem I mentioned.
As mentioned earlier, this speaker has a wrist strap which means it could be used when dangling from your wrist. Its weight of 120g should not cause any problems. However I would suggest that placing the device on a flat surface would be a better option for group listening. Despite its small, compact size, this Sandberg Pocket Bluetooth Speaker is capable of delivering reasonable volume from its 3W output. You are not going to get the true Hi-Fi experience or good quality stereo separation but then you should not expect it from a device of this size and priced at £43.99.