The Internet in your Pocket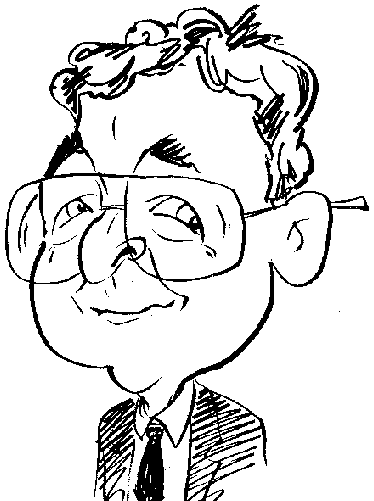 Review controls
We live in a mobile world thanks to the advancements made possible by a range of technical innovations. Where ever we are there is an almost compulsive desire to remain close contact with all the trappings of this digital environment.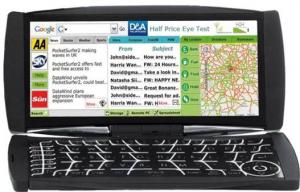 click image to enlarge
Music, photos, videos, television, voice communications, email and the Internet access are so ingrained into our way of life that we seem unable to do without them. While Smart phones can provide these features, concessions do need to be made with regards to usability especially with regards to the viewing of web pages. Offering to step in and provide a mobile Internet solution is the PocketSurfer 2R device from Datawind.
Concentrating on Internet access with emailing capabilities, the PocketSurfer 2R is priced at £199. Included with the device is up to 20 hours of Internet usage per month for the first year. Any unused allowance can NOT be carried forward to subsequent months. This allowance can be increased to unlimited monthly usage at a cost of £5.99 per month. After the first year, an annual subscription fee of £39.99 continues the 20 hours per month allowance or you could take advantage of the "Immortality Plan" which gives unlimited usage in the UK for the life of the product for a one-time payment of £59.99. For those who need to travel further a field there is a roaming charge of five pence per minute across Europe and the USA.
These price points take advantage of a wholesale data partnership Datawind has set up with Vodafone Wholesale. As a result of this agreement, Vodafone provide the built-in SIMS and the data for the devices.
Opening the PocketSurfer 2R reveals a 123 x 47mm screen that is capable of displaying 640 x 240 VGA colour. This is NOT a touch screen but is operated by a backlit QWERTY style keyboard that sits beneath it. Sad to say, this keyboard is practically unusable for a touch typist. The layout is so cramped that even using my thumbs was really out of the question. I was reduced to a two-finger pecking style of typing is there was a flat surface on which to rest the device or use one finger while holding the PocketSurfer 2R. At times I was reminded of the membrane keyboard that was part of the Sinclair Z81 system.
Logging on to the Internet, which is meant to be a relatively automatic process, was extremely hit and miss. While sometimes I could get a connection at the first attempt, there were times when several tries were required before a connection was secured – my record was five failed attempts before an eventual success. Even then there were problems with loosing a signal and messages regarding "maintenance being carried out" appearing. When I tried to contact customer service regarding this I discovered that this feature is only available from Monday to Friday during office hours. Leaving a message has, so far, failed to elucidate a response even though I mentioned that I was reviewing the product.
Datawind claims that it should be possible to achieve a page download in less than seven seconds. Unfortunately I am unable to confirm this figure. Using the device within the London area, which should be well supported, my timings varied between 10 seconds (and that was returning to a page previously downloaded) and 20 seconds. Once loaded some scrolling was required to view sections of the page.
A double column of function style keys are available to carry out various tasks. However these keys are smaller than those on the main keyboard thus making selection more difficult. At time I failed to get any response at the first press and had to repeat the process in order to access the feature.
With regards to email, this was one area in which I had partial success. The PocketSurfer 2R supports both POP and IMAP protocols. Once I had manually supplied the details of a number of my accounts, I was able to access them for sending and receiving message. However I was unable to get the device to recognise a Hotmail web-based account.
The PocketSurfer 2R is being aimed at the general consumer rather than business market. If my experiences are anything to go by then I feel that many users will struggle to adapt to this product. It is let down badly by the keyboard and does appear to have a problem with accessing and retaining a connection to the Internet. I lost count of the number of times I needed to shut down and restart the device in order to make any progress. There was also a noticeable slight rough edge to the hinges when the device was opened. In conclusion this is a product that should have proved useful but left me decidedly under whelmed.