An Introduction to Mobile Broadband

Review controls
Browsing the web using a mobile phone used to be a painful experience. Low-fi 'WAP' sites were a pathetic shadow of the real internet and the cost could be astronomical. It's good to see that things are changing!
Article sponsored by
Broadband Genie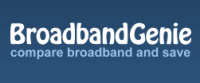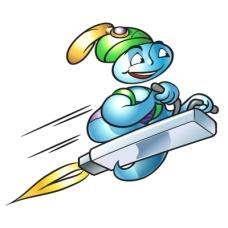 Now all the networks – Orange, O2, 3, T-mobile, Vodafone and Virgin - offer high-speed '3G' internet access, allowing you to get online at decent speeds so you can browse the web and access email on the move. Even better, you can skip the phone entirely and pick up an affordable mobile broadband deal.
What a mobile broadband package does is allow you to connect to the internet using a mobile phone network, but without having to use a phone. Using mobile broadband you can log on wherever there is network coverage, letting you browse the internet on a laptop even when you're nowhere near a modem or wireless network.
In order to use mobile broadband you need to buy a little gizmo known as a dongle. The dongle looks like a USB memory stick and plugs into a spare USB port on your computer. Dongles contain a normal SIM card like you would find in a phone and are essentially just big antennas, providing a connection to the network without any touch-screens or built-in cameras.
Although it is possible to use a normal mobile phone as a modem, mobile broadband dongles offer several advantages. Some networks restrict or prohibit the use of phones as modems and the costs for a dedicated mobile broadband package are usually vastly lower than typical phone data packages. They're also far easier to setup – just install the bundled software and plug in the dongle and you're ready to go.
Mobile broadband is available in both contract and pay-as-you-go packages. Pay as you go dongles can be bought for as little as £19.99 while contract packages are usually free on 18 or 24 month contracts. Some providers also offer 1 month rolling contracts, so you're not tied up for years at a time. If you're only going to use the mobile broadband occasionally then the PAYG option is a good choice as you can control exactly how much you spend, and when. For heavy users though contract deals are better value, with higher data limits and the ability to carry on downloading even when you exceed your allowance.
The data allowance is one of the most important parts of any mobile broadband package. You are only able to use a certain amount of data before either running out of credit or paying extra on top of your contract. Every web page accessed, file downloaded and email sent counts toward this limit, so you do have to monitor your usage, particularly if you have a contract deal where extra data will be charged at a set rate per-megabyte.
For most this is never an issue as web browsing and email use relatively small amounts of data and a 3GB limit is usually more than enough, but if you decide to download large files or make use of streaming video sites like iPlayer then it is possible to quickly exceed the limit. Data allowances are clearly stated when you sign up for a contract or purchase a PAYG top-up, but check the small print and keep an eye on your usage to ensure you don't go over. It's best to decide exactly what you're going to be doing with your mobile broadband and then compare packages using a site such as Mobile Broadband Genie to find one with the right compromise between price and data limits.
But before you rush out to buy your mobile broadband there are a couple of things to note. Most important is that despite being called 'mobile broadband' you should not expect speeds to match home broadband. A good 3G connection is much better than the old dial-up internet speeds and has plenty of capacity for web browsing, email, streaming video and downloading files, but it can't come close to matching the latest ADSL and cable speeds.
Also remember that the speed of your mobile broadband is very dependent on the signal strength of the network in your area, so don't forget to use the online coverage checkers to ensure that you will be able to get a reasonable level of service. 3G is not available everywhere, and even though you have a good mobile phone signal you may be restricted to the slower 2G connection. But don't let that put you off, as networks are constantly upgrading and every provider offers different levels of service all over the country. Compare the various PAYG and contract mobile broadband deals and check coverage in your area and you'll be able to find a mobile broadband package to suit your needs, giving you instant net access 24/7, wherever you go.
About the author: Matt Powell is a writer for www.broadbandgenie.co.uk, the independent comparison website for broadband and mobile broadband.