Bush Wi-Fi Radio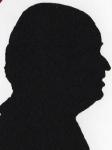 Review controls
I first saw a prototype of one of these over three years ago at an annual Innovation event held at Cambridge. Now a year after the first model was launched I can review one.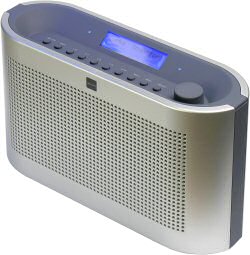 This is a mass market offering from Bush but it uses the technology and chipset I first saw three years ago. It is 25x7.5x15cm it runs on mains only, however it requires a wireless connection to the Internet. This means you need a broadband connection but no PC need be turned on or even connected only the router.
The initial setup is quite straightforward but entering your security key can be a little messy but it can be stored in the unit and then used whenever you turn it on. So even after a period when it has been disconnected the key still remains in the Wi-Fi Radio. It also remembers the station you last listened to, even if it was not one of your stored favourites.
If I say you have access to thousands of radio stations that is no exaggeration. Best of all there are no less than 57 Genres so searching for a particular style is made easier. Remember you are scanning the world and reception is - I found - good and often perfect. Some Genres have single figures to the number of stations while others are well into the hundreds. Of course some stations appear in more than one Genre. Certainly some stations do not broadcast all the time. While you may tune in at a peak time in your country others may be fast asleep. Taking my favourite, Jazz, there are 161 stations found specializing in that Genre. Even if you select another Genre your saved favourites are still stored until you overwrite them.
You can store no less than ten different favourites, changing from one to another is by no means simultaneous the average retune takes around 20 seconds. The broadcast rate varies from around 20kbps up 128kbps, some are MP3 and some are WMA.
Among the things you can set on the radio are Time although this is picked up automatically from the Internet. Set Alarm, yes if you leave it plugged in it can wake you to your favourite style of music. Language, not everyone in the world speaks English. Sleep Timer, perhaps even more useful than the alarm so you can drop off to sleep listening to your Genre.
There are ten small buttons on the top of the unit, slightly above this on a diagonal is a two line LED display that shows the time even when switched off providing the power is left connected. There are two small pin hole LED's for volume and menu that glow when the unit is switched on. Finally to the right of the ten small buttons is a large knob that multi tasks according to where you are in the various menus, it could raise of lower the volume, set your security key, choose Genre or choose stations so it's truly a multi functional knob. The only other controls are the power input that goes in towards the base of the back of the unit and the earbud socket towards the base of the left side, however I found the front facing speaker gave a good sound.
There is a 32 page manual that describes things although the buttons are well labelled. Apart from connecting to WWW and then to any radio station worldwide it can also play media files stored on any connected PC, the file types supported are MP3, RM, WMA, OGG, AAC, M3U. A word of warning any 'encrypted' file can only be played on the PC it is encrypted on and not the Wi-Fi Radio. I suspect that you will need the manual to set it up to play media files. However it is well laid out and should be easy enough to follow.
Certainly a lot different in design to the original pre production prototype I first saw three years ago, mind you once the chip is inside you can do what you like with controls and design. This certainly looks better than even the near production unit I saw a year ago. Maybe being able to extract music or speech via USB would be nice but that would have licensing difficulties.
The stated price of the BushTR2015WiFi Radio is £97.55 from Amazon.