APC Wireless Mobile Router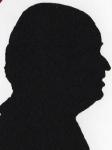 Review controls
This '11B' product is possibly the solution for anyone trying to let more than one PC access the Internet simultaneously.
I must admit my various forays into Wireless networking have had shall we say limited success. Things today - working with Windows XP - should be easier and often they are, but sometimes ?.
Here I attached the ZyXEL modem (reviewed 30/5/05) to the APC Wireless Mobile Router and switched both units on. I have a PC with a PCMCIA card and also a notebook with a PCMCIA card. I then tried connecting to the Internet on the notebook and was rather surprised to find it worked, no adjustments nothing. I set the notebook to receive a site www.bbc.co.uk/london and a webcam showing some Peregrine Falcons in their nest. Now I moved to the PC and went to another site that updates frequently and it also worked. Of course this is what should happen but it still amazed me all worked without any tweaking at all. Neither PC is aware of the router it just works. You may remember I fed my broadband username and password into the ZyXEL modem when that was reviewed and it remembers them so all just works. Certainly the notebook has never known the ZyXEL modem.
As a further test I also connected a recently arrived ACER notebook (review to follow) and this is far more recent having Wireless Network built in so all three can now speak to the outside world and receive information at the same time.
I wish I can say getting them to talk to each other worked just as easily. However once you start from scratch it works. The documentation was not good and I blame the sheet for my wrong assumptions. I am not a network guru and there may well have been an easier way, certainly once I managed to get two PC's talking to the Internet at the same time I just assumed they would talk to each other.
For this to work I needed to create a network disc (and for some reason tell it to ignore any cards it found) as all were running Windows XP it made things easier. Then I took the disc to my old notebook and ran the netsetup file on that, the ACER notebook does not have a floppy so I transferred the file onto a pen drive and ran it from there, it works. Of course to anyone working with networks I am 'teaching my grandmother to suck eggs'. Now all three can talk to the Internet and all three have access to a limited range of files on the other two PC's.
I 'just assumed' that if all three could talk to the world they could talk to each other without any intervention from me. Perhaps for ignorant people like me APC could print the other side of the setup page with simple instructions for how to get the PC's to talk to each other. I am sure it would save them a fortune in technical support calls. Better still make it part of the initial install. Even if there had to be some sort of closed connection between the PC's involved and a point in the 'ether' where all the configuration is done.
As stated the router performed without problem, I do have my doubts about the security of wireless networks and you do need to insure that you have adequate security, I know passwords are a chore but if someone can sit in the road outside and pinch all your data such as bank details when you stick to default settings you deserve to lose what you certainly will. The likely price of the WMR1000BI is just under £60
http://www.apc.com/resource/include/techspec_index.cfm?base_sku=WMR1000BI