For the Brave Smartphone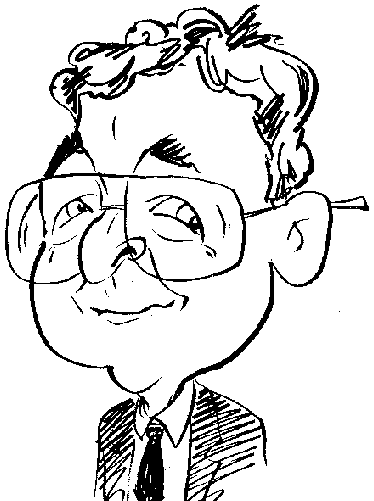 Review controls
A trip down London's Brick Lane introduced me to a new smartphone from Huawei's Honor range.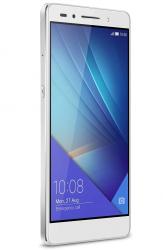 click image to enlarge
Following the release of its top-of-the-range P8 smartphone, Huawei has now refreshed its Honor range which is aimed more at the budget section of the market. The Honor 7 is a 5.2-inch smartphone that comes with the tag line of "For The Brave". In appearance, this smartphone certainly fits the bill with its fully metallic body that has been air-brushed with a ceramic coating. While fitting comfortably in the hand with appropriately positioned controls, the handset does have a tendency to slide if not held firmly or placed on surfaces with a slight incline.
Available in a choice of Mystery Grey or Fantasy Silver (who thinks up these colourful names?), the Honor 7 has dimensions of 143.2 x 71.9 x 8.5mm (H x W x D) and weighs 157g. Dominating the front of the handset is a 5.2-inch touch sensitive FHD IPS-NEO screen with a resolution of 1920 x 1080 pixels that delivers good image quality in most situations.
Positioned above the screen is the front-mounted 8MP camera with a wide-angle f/2.4 aperture lens that Huawei feels will really suit those who are intent of capturing Selfies. This camera can deliver 3264 x 2448 pixels for still images and capture video at up to 1920 x 080 at 30fps. It also has its own dedicated flash unit.
Arranged around the sides of the handset are the various control and connection options. The volume adjustment and power controls are on the right while you get a customisable smart key button on the left side. The left side also houses a concealed compartment into which you can insert two nano SIMs or one SIM and a micro SD card. A suitable tool is provided for opening up this compartment. Located on the base of the unit is a micro USB port for use when charging the handset's internal battery. Situated on the top of the handset is a 3.5mm jack socket for attaching a set of headphones for private listening.
The non-removable back-plate of the Honor 7 contains the main camera unit and flash which is fairly standard fare. However you also get a fingerprint scanner. This is, perhaps, not so usual with a budget style handset. In order to use this scanner as a security device or means to activate certain features, you will need to train the bundled software to recognise and accept your fingerprints. This process is carried out using instructions displayed on the unit's screen.
The rear-mounted main camera is a 20MP unit with an f/2.0 lens protected by a sapphire lens cover. This camera has a promised 0.1 second focusing feature. It can deliver resolutions of up to 5152 x 3888 pixels. Included amongst the various capture modes for this camera are those for Beauty, Panorama, Super Night, All Focus and Best Photo. You can also opt to add a watermark and an audio note plus the light painting feature I first saw on the Huawei P8. This camera can make use of a dual-LED flash unit.
Powering this 4G smartphone is a HiSilicon Kirin 935 64-bit Octa-core 2.2GHz Cortex-A53 chipset which works in conjunction with a Mali 1628MP4 GPU chipset. Access is provided to 3MB of RAM in order to aid multitasking, web surfing and heavy gaming activities. To help improvement on signal recognition, this handset has a dual antenna set up built into the body of the unit. As standard, the user gets 16GB of internal storage of which around 10.5GB was available after Android 5.0 (Lollipop) had taken its quota. By giving up the option of having two nano SIMs, you can used the freed space to insert an micro SD card to increase personal storage up to 128GB which should be plenty even for those who are really heavy data junkie users.
As you can not remove the back plate cover of this smartphone, it therefore follows that the unit's rechargeable battery falls into the same category. This non-removable Lithium Polymer battery pack is a 3100mAh model that has fast charging capabilities. You will require an appropriate charger (not included) to take advantage of this particular feature. On a single charge this battery was able to give me 10.5 hours of use when playing videos.
Rather than the vanilla version of the latest Android operating system, Huawei has made some changes. Along with the gesture, motion and voice controls, you have a choice of what is referred to as the standard version with the usual collection of icons and layouts or the simple offering that uses Windows phone-like tiles. In either case, a decision has been taken to group the pre-installed apps into groups under heading such as Google, File, Top apps, Themes and Games. You also get the same options when powering down the device as you select from Aeroplane, Sounds, Restart or Shut Down.
While the Honor 7 is a well-designed handset with attractive looks and reasonable performance, it could well struggle due to the numerous offering currently on the market. Currently the Honor 7 is listed on Amazon.co.uk at £249.99 which marks this handset as more a middle of the road device rather than a budget offering.