Second Generation Moto X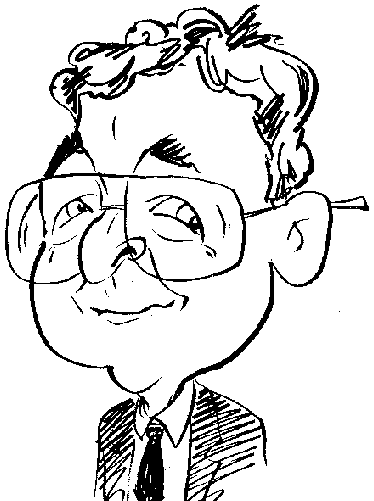 Review controls
As with the Moto G, reviewed earlier, the Moto X is now available as a second generation product. Motorola has taken this opportunity to make a number of changes to enhance the appeal of the company's top of the range product.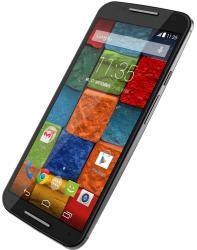 click image to enlarge
Placed side-by-side with its earlier creation, the second generation Moto X is clearly larger than its sibling. The device's width has been increased to 72.4mm while its height has grown by over 11mm to 140.8mm. However Motorola has trimmed a few millimetres from the curved depth of this handset which now varies between 3.8mm and 9.9mm at its thickest point.
The increase in size has allowed Motorola to slot in a 5.2-inch AMOLED screen protected by Corning Gorilla Glass. This screen delivers a full 1080p HD image at 423ppi combining a bright and clear picture in various lighting conditions. The screen is also responsive to touch and various gestures.
Working away under the hood is a Qualcomm Snapdragon 801 processor powering this smartphone with the assistance of a 2.5 GHz quad-core CPU and Adreno 330 @ 578MHz GPU. There is 2GB of RAM with a standard 12GB of storage. Naturally some of the storage space will have already been commandeer by the operating system. Following Motorola's usual policy, this operating system is the current latest version of Android (KitKat 4.4.4) with a guaranteed promise of an upgrade to the next version almost as soon as it is released.
Approximately 10GB of storage space was available with my review sample from start up. If, like me, you like to have access to your music and movies ready to hand then you might be disappointed at the lack of an SD card facility to add extra storage space for your personal use. However the Motorola Moto X does support USB OTG (On The Go) so you can access content that is stored on a USB Flash stick using an appropriate lead that connects to the smartphone's micro USB port. You will need to provide the USB OTG lead.
The micro USB port, whose main purpose is to act as the means of charging the handset, is located on the base of the handset right next to one of the four mics built into this device. Positioned on the right side of the handset are the volume rocker and the power on/off button which requires a two second depress to start the boot-up process from cold. A further 22 seconds is taken up before you arrive at the lock screen. This is noticeable faster than the original Moto X which took 27 seconds.
For headphone use, there is a standard 3.5mm jack socket on the top of the Moto X. As this is a sealed unit, giving no access at the rear for inserting the required SIM, there has to be another route for getting access and this is found to the left of the headphone connection. By inserting the supplied tool into a pinhole, you open up a tray into which you can insert a SIM card. As with the original Moto X, Motorola has opted for a nano SIM.
The Moto X has the normal complement of two cameras. The front mounted unit is a 2MP model while the main camera on the rear of the handset is a 13MP model with an f/2.5 aperture supported by a ring flash with dual LEDs. This rear mounted camera can capture still images with 4x digital zoom and smooth scrolling HD video. Other features include slow motion, burst mode, panoramic scenes and flick-of-the-wrist activation from sleep mode.
While Motorola does not interfere too much with the basic Android experience, one reason why it can update between versions of the OS quickly, it does add some features of its own. Whether upgrading from another Motorola handset or one of the competition, you can use the Motorola Migrate app to transfer content and settings from the old to the new. The Motorola Migrate app comes pre-installed on the Moto X and you just need to download and install this free app on to your previous handset to carry out the transfer.
Some users (not me I promise) have a habit of giving their handset a name. This could prove useful with the Moto Voice feature. Rather than use the default phrase of "OK Google Now" to activate the facility to request information or carry out tasks by voice, you can train the Moto X your own trigger phrase. The feature is a little picky in what it considers acceptable and sometimes asks for a phrase with more syllables. But once it is satisfied, and you have trained it by saying the phrase three times, it does produce results. Maybe the results will not what you want – when I ask where am I, I want to know my location and not discover about a David Bowie album. This app even offers to save a text version of your phrase just in case you forget it.
Available in either Black or White, the Moto X is up against several strong competitors within its price range. However it is well worth considering and Motorola does offer customisation options such as a choice of wood or leather look casings for those looking for a handset that combines style with performance. I have seen this product available for £419 SIM free.