Website Building Software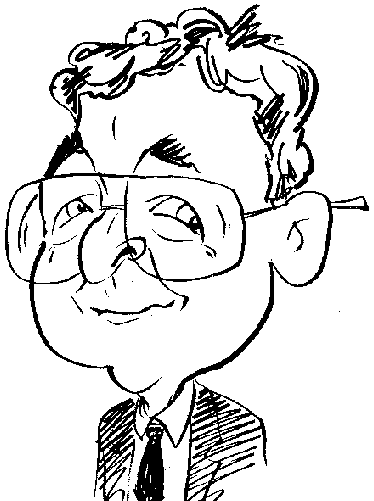 Review controls
Whether the subject is an Album, Draw, Movie, Page, Photo or Web with a Plus attachment then you can be pretty certain that it is a Serif product that is under discussion. In this case the product is Serif's latest WebPlus title which is now up to version X6. This title comes with the tag line of "Professional Quality Websites made Easy".
Buy Now!
Serif WebPlus X6
Available from Serif
£81.69 for download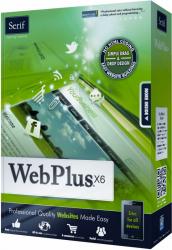 click image to enlarge
Following its normal practice, Serif delivers WebPlus X6 without any printed documentation to cut down on costs. A User Guide is supplied in PDF format on the product CD. The product's installation will hardly win any races for speed but it is straightforward and requires little user input apart from entering the product's 25-character serial number which is located on the cardboard packaging. Once the necessary files have been transferred to your hard disk you are set to go. You can, if you wish, opt for online registration.
Rather than re-invent the wheel, Serif has stuck with its usual opening introduction to its products with a menu overlaid on its main interface. This menu is divided into sections dealing with Create, Open, Learn and Get More. You can start a project from scratch or make use of one of the supplied templates when creating a website. Three sample files, entitled Assets, Layout and Scheme, are supplied to help you get started with the Open option until you get round to creating a project of your own.
The Learn section features a number of well-designed tutorials with voice-over commentary. These tutorials reveal tips and ways to achieve various tasks with this software. As an incentive to register this product, Serif offers users a £20 voucher which can be used to purchase items from the company's online store at www.serif.com/template. The Get More section should also provides links to some free stuff.
The WebPlus X6 interface should be familiar to users of the previous version of this title. Vertical and horizontal tool bars run across the top and down the left side of the screen. Also on the left side is a pane providing assistance for various tasks with a How To section along with others for Text Styles, Quick Build and Assets. Occupying the right side of the screen is a second tabbed pane allowing you to switch between options entitled Swatches, Site and Align.
Taking up most of the screen is your work area which adopts a combination of drag & drop with WYSIWYG (What you see if whet you get) approach. WebPlus X6 allows you the freedom to build up your websites from the ground up or make use of editable templates that can be customised to give you a personalised look. Without need to dabble or understand HTML, you can create websites for different types of purpose. These sites can be viewed on a range of modern day equipment such as tablets and smartphones.
This version of the product contains a number of features to help expand the viewing capabilities of the sites you create. There are templates and preset page sizes aimed at handheld devices while smart page redirection can be implemented to take visitors to a mobile-optimised page that will suit their viewing media. You can integrate feeds and links to the social media offerings of Twitter, Facebook, YouTube and Flickr. There is a search engine optimisation tool to help raise your site's profile plus an analytic feature enabling you to check on your site's traffic but this does require you to have a Google account and have registered for this type of service.
WebPlus provides support for Paypal when setting up commercial sites. You can set up 10 buying options with a shopping cart proviso. Forms can be inserted into your website with data validation and submission options along with Google Maps with directions. Both streaming and non-streaming media can be integrated into a site and there is support for background and linked sound. WebPlus can handle AVI, QuickTime, MPEG and RealVideo formats plus audio formats that include AIFF, MP3 and WAV.
With version X6 of this product, the bundled hosting service has been dramatically reduced. You have a choice of available service options available from Serif. The most basic is the silver service which gives you 250MB of space, 2GB of monthly bandwidth, 1 email address, and 1 sub-domain at a cost of £19.99 per annum with the first 30 days free. There are also gold and platinum services available.
WebPlus X6 is worth considering but is not the bargain that version X5 was with its 12 months of web hosting. Serif has priced this latest product at the same level of £81.69 as the previous version. You will need to be running a system with a Pentium class processor, 512MB of RAM, 434 MB of hard disk space running Windows XP and later.