Prestigio Multiphone PAP3500DUO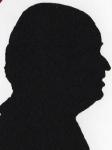 Review controls
This is the first dual SIM phone to cross my desk. Surprisingly – to me anyway – it is running quite an old version of Android at 2.35. Having two SIMs may avoid the huge number of people I see using two different phones.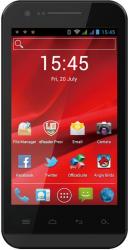 click image to enlarge
The Prestigio Multiphone measures 11.5x6x1cm and weights 124grams. As with most modern phones almost all the controls are via touch screen. The external connections are on/off on the right side, headphone (3.5mm socket) on the top, volume + or – on the left side and micro USB connector on the base of the unit. That is all of the units external controls.
Open the back – fingernail along either side to pop it open – and you can see two SIM card slots one above the other piggy back style and a Micro USB card slot. Once you have populated one or more of these insert the battery and push the back in place.
While it seems unfashionable to turn a phone off it takes 35seconds from pressing the on/off button for a couple of seconds until it vibrates and the boot process then is in progress. Switch off takes around 6seconds to complete.
As stated I was surprised to see a recent phone with only Android 2.35 but this seems able to run most third party Apps that I use daily without any real problems. For instance I used Skype both out and about and at home on my Wireless network without people even being aware that was my method of making the phone call.
One friend who did know I was using Skype remarked on the fact it was not a video call and that was because this unit only has single 2MP camera which is there to capture images and videos at the top centre of the back.
While I would never recommend a 7.5x5cm screen as a book reader Prestigio seem to push their App on all their devices.
Most phones seem to arrive with at least a little power in the battery, this one was totally flat and even after a couple of hours of charging I could not get beyond the opening splash screens, I left it on charge overnight and by morning it was fully charged and ready to enter all the basic information. I found that using a single SIM it needed to be in slot one – the lower slot – and in fact each time I switch on there is a few seconds delay before it is recognised. This of course is not a problem if you use the standby feature where it only needs time to refind any Wireless Network.
It has a Qualcomm 1GHz processor with 256MB RAM and 512MB ROM, any photos, videos, music or books you store will need to be on a micro SD Card and here you can use up a 32GB offering. The screen is only 320x480 pixels but I found it clear crisp and sharp. It has Wi-Fi of course and Bluetooth as well as a type of acceleration.
There is a small multi language manual with the first four pages in English but unless this is your first phone it will probably be enough.
So who needs a dual SIM phone well certainly anyone who has a phone at work and one for personal stuff, every call you make you are asked which SIM to connect with so this should not be a problem. There are of course some deals around to temp the user with lots of free minutes or texts and only a very small data allowance. Other deals are great for data but more expensive for calls and texts so twin SIMs let you choose which.
My initial battery problems seem to be only because the battery was totally flat and since then it has lasted very well. The lack of the latest version of Android may be a problem for some but if this is not a problem for you and it can be purchased for a good price then I see no reason why you should not consider the Prestigio Multiphone. I cannot currently find a price for this phone but this and others are to be found on the link below.
http://www.prestigio.com/products/Smartphones/MultiPhone/MultiPhone_3500_DUO