LG Optimus GT540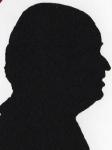 Review controls
To me this looks a very stylish piece of kit. A brushed metal silver grey item with a large touch screen surely a must have for anyone who wants to look the part. However being down to earth my question is does it do the job?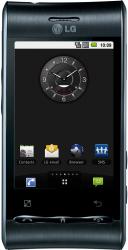 click image to enlarge
The LG Optimus GT540 measures 10.5x5x1cm and weights 115grams. The viewable screen is 6.5x4.3cm.
Below the screen is a single slightly raised sculpted bar that is call, menu and end call dependant on where it is touched. Two soft buttons are above this but still below the screen. The right side has a door behind which is the micro USB connector. Below this the search button and finally the camera button. The left side has volume rocker button. The rear has the 3MP camera mounted towards the top in the centre and finally 3.5mm earbud socket on the top.
This is an Android phone and the range of applets available is impressive. Perhaps more so are the range of Google items that can be synchronised very easily to make your computer and your phone firmly attached to each other.
If you have a Gmail (GoogleMail) email account then any other email POP3 accounts can be setup to be collect by Gmail, this means that you need to enter just two things in your phone, your Gmail username and password and then you can receive emails almost anywhere. Of course you have Bluetooth and Wireless and anywhere there is wireless means that you can send and receive as well as browse the Internet without phone charges.
All phones are now easier to setup but this is certainly one of the easiest I have used. Charge up, plug in your SIM and you are off. As with all mobile items the method of contact and the length you use any service will determine if you go for a contract when the phone could even be Free or Pay As You Go where you top up your account as required but then you will have to first buy the phone.
There is a small in dimensions 100 page manual that has all the information you might want but it has one failing the paper is too thin and in certain lights it becomes a nightmare to read as the page behind shows through.
Should you be a fan of the major social networking sites, Facebook, Twitter and Bebo then can talk to/with them all.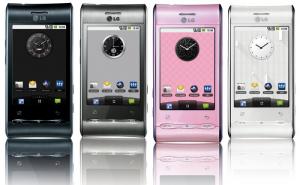 click image to enlarge
I downloaded a couple of apps wirelessly and it was very quick and easy to complete what used to be a difficult task.
The camera was okay and a decent 3MP image should be able to be printed up to A4 but without a flash think where you use it. The actual resolution available is 2048x1536. It can of course also capture video but the same light proviso applies. The media player handled all the tracks I gave it and the FM radio was quite acceptable but of course you will need headphones/earbuds connected as the lead acts as the aerial for the radio.
If I have a gripe it's the fact that the onscreen keyboard is a mobile phone one meaning it can be several keypresses to input a single character why not follow the trend and have a full keyboard with the unit in landscape mode.
As will all mobile phones the question is contract, pay as you go or possibly SIM free. Which you choose will depend totally on your usage and for what purpose. If you try to stay in touch where there is no or wireless then you needs will be totally different to someone who spends their time in towns of cites, so think long and hard before you choose.
Doing my searches found this LG Orange unit available from the link below, with three separate differently specified deals offering it free for £15 a month on a 24 month contract.
http://www.carphonewarehouse.com/mobiles/choose-tariff/LG-OPTIMUS-GT540/MONTHLY/NEW
http://www.lg.com/uk/mobile-phones/all-lg-phones/LG-touch-screen-phones-GT540.jsp