Samsung GT-15700 Android Phone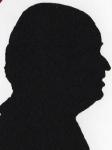 Review controls
When does a phone become a computer? Perhaps not quite yet but as this Samsung phone can do a lot of things that a computer can its getting there. The screen flips easily between landscape and portrait for ease of viewing.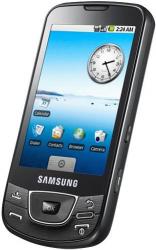 It is 11x5.5x1.5cm and weights 125grams. Heavier than a lot of other units but most is the larger battery to give more time between charges.
The viewable screen is 4.5x6.8cm. There are lots of apps that can be purchased for all the modern phones, here apart from the built in bits you get seven icons on the desktop apart from a rather nice analogue clock as well as the digital one on the top bar. This bar also shows what sort of phone and Internet reception and the state of the battery.
Just below the icons is the easiest way to start burrowing into the menus. My first port of call was the screen timeout set by default at the shortest time of 15seconds and when you are trying to learn about a new phone that's too short. Luckily it is easy to find with sensible headings and to change and 1, 2 or 10 minutes will suit most people.
When the screen is locked – useful when in a pocket or bag – a digital clock and date are still visible on the display.
The screen is touch controlled and a single touch will get you straight into any app or the menu that is displayed. There are six buttons under the screen and a lozenge shaped five position joystick in the centre of the buttons.
The menu itself has 26 icons and these can lead to other menus but as the headings are sensible it should not confuse. If you get lost the right top button under the screen is the back button so you should always get back to the top.
There is a small (size wise) 90 page user manual that should be able to offer sound basic advice should you need it.
This phone is on Virgin and during the short review period I managed to browse the Internet send voice messages and picture messages as well as emails with the minimum of fuss. Yes it CAN ALSO MAKE STANDARD PHONE CALLS. These days with the complexity of offerings simple phone calls are often forgotten.
It has a reasonable camera built in top left of the back as well or course with video – where would YouTube be without mobile phone videos – and not only can you take video, but should you wish connect to YouTube etc to download and play them on your phone. However to take pictures or video you need a micro SD card that inserts in the side of the unit, you need to remove the back to insert it but this is added security as it also needs the back removed to take it out again.
One nice feature is the GPS by Google that you can use to navigate to any place, there is even a special mode for pedestrians and the place need not be a town or street it could be a railway station, restaurant or even a cash machine.
I know people who go out armed with only the post code of where they are going but to me – belt, braces and safety pin person that I am – that's not enough as the post code is not always accurate and it could have been mistyped in the first place.
Android does seem to be the way to go and maybe in the not to distant future it will be possible to everything on the mobile phone. For those like me who turn their phone off 30 seconds start up & 7 seconds shut down.
Available from a range of outlets on contract or pay as you go. The first link has it free for £20 a month.
http://www.virginmobile.com/vm/viewHandsetWithAllTariffs.do?offeringId=2964868
http://www.samsung.com/uk/consumer/mobile-phones/mobile-phones/touch-screen/GT-I5700UWAXEU/index.idx?pagetype=prd_detail