Nokia N73 'X Series' from Three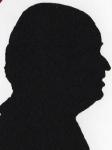 Review controls
I remember an extremely wet day last year, a very long walk from Clapham Junction to Battersea Bridge (faulty sat nav) and then a presentation offering almost everything that a mobile phone could possibly offer.
Buy Now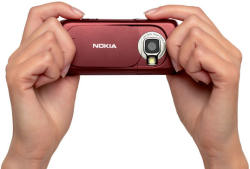 It was a huge event held at Three's UK headquarters with almost all the partners there for the multitude of things that can work with a phone. All the journalists there were offered a three month loan of a phone and when mine arrived this year I put it through it's paces.
It's strange how any Nokia phone I get to review comes courtesy of a mobile phone company and not Nokia. Nokia are possibly the most popular phone company in the UK and the model here was the N73. It is 11x5x2cm and weights around 100 grams. Mine had a silver/grey face and a very dark crimson (almost chocolate black) back.
Part of the back slides down to reveal a rather nice 3.2mega pixel camera with a built in flash, as is the fashion it can of course also take short videos but beware the phone has some internal memory but you really need a memory card to do any amount of photography.
The face of the phone has a 5x3.8cm TFT screen that works well in all but the strongest sunlight. Below this are twenty keys and the ubiquitous five position joystick. A glance through the instruction book should help if you are unsure what the non alpha numeric keys are for.
This however is not a review of the phone but of the added value Three have added to the phone via their services and software.
After the first two standard entries Contacts and Text Messages on the top menu you have Mobile Mail then Skype and then Yahoo's search facility and finally MSN Messenger. Remember this is a fairly standard phone and not a computer.
However at the bottom right of the screen is Planet Three and here the full range of 'add ons' show themselves. I think Three were very wise to offer three months of use as less than that would not really let you get to grips with the range of items on offer.
This is what I am sure a '3G' phone was always envisaged to be. The top of the screen has 'Go To Services' and this has enhanced itself a lot over the last three months. Messenger, Mobilcast, Top Sites, Slingbox, Orb, Skype, eBay, Mobile Mail and Yahoo! Go all have icons here.
While the service level you get varies according to the contract you are on it does let you know when something you click carries an extra charge.
Under Services you Tunes, 3Music Store, Football, Pix, Games, Mags, Hot Candy, Mobile TV, See Me TV, Puzzles, My 3 and Top Shelf.
Picking just one Mobile TV is perhaps somewhat disappointing, yes you can get news every 15 minutes from ITV but while ITV is one of the channels available a lot of the broadcast content is not. Of the 15 channels currently shown ITN and ITV 1 are the only terrestrial channels available. Most of the other channels cost an extra fee often 49p per day or part thereof. The TV window is 3.5x2.7cm.
Accessing standard Internet pages is possible but not as straightforward as with some other packages offered by other companies. Entering web addresses via a numeric keyboard is not that quick so a little effort is required.
I found that the battery life of the Nokia N73 was not great and I was often - far more than I would expect - having to put it on charge, this could be the extra drain put on it by Internet use but also the battery in my phone could have been faulty.
http://www.three.co.uk/xseries/index.omp