A Walkman Phone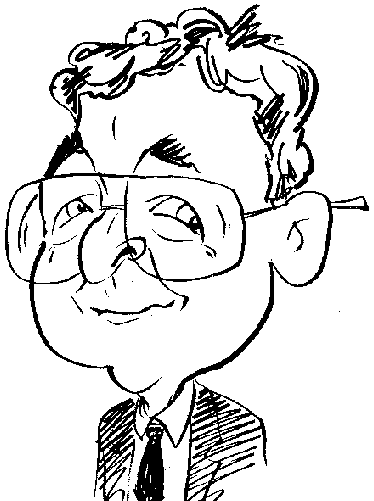 A mobile phone is no longer judged solely on its telephony merits; PDA, photographic and entertainment aspects are needed to bolster the package.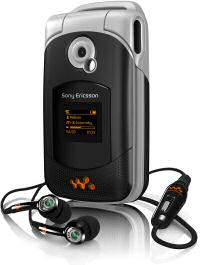 With its clamshell design, small shape and black sheen, this has to be a mobile phone. However it is the emblazoned metallic orange "W." on the front of the device that marks this as one of Sony Ericsson's Walkman phones. In fact the subject of this review is the Sony Ericsson Walkman W300i model that combines telephony capabilities with the Walkman music experience.
As previously stated this clamshell phone is fairly compact, measuring 90 x 47 x 24.5mm when closed and expanding to 155mm in length when in an opened state. It is coloured Shadow Black with a silver trim. Situated just above the familiar "W." logo is a 25mm LCD display showing the current date and time plus signal strength bars and battery level. Completing the layout of the W300i is the lens of the VGA camera. Opening the camera reveals a 1.8 inch 262K colour TFT screen with a resolution of 128 x 160 pixels. The quality of the screen is more than adequate for most conditions and viewing angles.
The W300i's main keyboard has a slight stepped appearance with circular silver keys. In fact the description "circular" applies to the greater majority of this phone's various controls. Located just above the main keypad are a compass wheel navigation control plus buttons to select choices, clear an entry and move back a stage. Positioned on either side at the base of the handset are the circular on/off control and the special Walkman key for switching from phone to Walkman mode.
While on the subject of the Walkman, controls for play, pause and volume levels, appropriately coloured metallic orange, are found on the left side of the device. Switching between tracks was straightforward but I struggled to make any adjustments to the volume level and this situation was not helped by a lack of information in the User Guide. Making use of the unit's 20MB of internal memory and the supplied 256MB Memory Stick Micro, which comes already inserted, there should be enough storage capacity to store up to 30 hours of music.

Sony Ericsson, like some other manufacturers, has opted to use a single proprietary format connection socket for power and headset use. Fortunately the provided headset lead comes in two section joined together by a standard jack socket. This means you can use your own favourite ear-piece for listening to music and making hands-free calls.
As well as playing music tracks downloaded to your phone from a computer using the supplied Desk2Phone software and USB 2.0 lead, there is a built-in FM radio feature that uses the headset as the aerial. You can save up to 20 radio channels for quick selection from a pick list. The W300i can be used to record memos, play games and download content from the Internet.
All the usual standard phone features are present in this phone. Contact details can include a picture and an individual ring tone for different callers. Speed and voice dialling are supported along with call diverting, switching between two calls and call conferencing. Text and picture message plus standard push email are also included.
Along with the previously mentioned USB 2.0, this phone has Bluetooth and infrared connectivity. Talk time is up to 9.5 hours with standby rated at around 400 hours. While you are unlikely to purchase this unit for its camera capabilities (VGA is limited), you could find the combination of a phone with quad band and music play back appealing. This phone has been priced at £149.99 for pay as you go although the price with a contract will be considerably lower.
http://www.sonyericsson.com/spg.jsp?cc=gb&lc=en&ver=4000&template=pp1_loader&php=php1_10415&zone=pp&lm=pp1&pid=10415