Sony Ericsson W302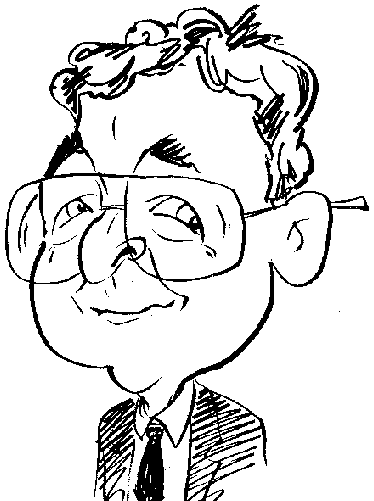 Review controls
Aimed more at the budget end of the market, the Sony Ericsson W302 handset is both lightweight and small in size.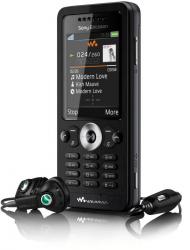 My recent mobile phone companion has been a review sample of the Sony Ericsson W302 handset. Aimed more towards the budget end of the market, this mobile phone is of the candy bar variety. Decked out in midnight black (I believe there is also a white model) with silver embellishments, this handset has a rather unassuming presence due mainly to its small size. The phone measures 100 x 46 x 10.5mm (H x W x D) and weighs in at a fairly lightweight 78g.
As a result of its small size, the product's designers have had to make some decisions regarding the screen size and the keyboard layout that may not be to everybody's taste. The screen, taking over slightly more than half the front of the unit, can display 262,000 colours with a resolution of 176 x 220 pixels in its 2-inch diagonal size. This is adequate without being outstanding for basic telephonic use. Only the extremely optimistic would consider using this screen to view movie clips.
Positioned below the screen is a cramped keyboard layout. Situated either side of the silver circular navigation/Walkman control pad are selection, call, menu, cancel and on/off keys. Squeezed in below these, in an area measuring 30 x 15mm, is the 3 x 4 layout of the telephonic alphanumeric keypad. My fingers really struggled to cope with this layout with numerous back-tracking to delete wrong numbers and letters.
Located along the right side of the handset are dual purpose controls for adjusting volume/camera zoom levels and camera/video recording capture. Switching to the left side, you will find a rather small dedicated Walkman button and the Sony Ericsson style connector for charging, hands-free operation and USB linking.
The W302 features a 2-megapixel camera. If your expectations are not too high, then this camera should not disappoint. While there is no flash capability or self-portrait silver button, you do get a 2.5 digital zoom feature, timer option and a burst mode that can capture four shots in quick succession.
Sony Ericsson rarely disappoints when it comes to the functionality and performance of any Walkman features and the W302 is no exception. Although the shake control method and mood SensMe function are both missing, you still get the more than adequate Walkman 2.0 player with a manually adjustable five-band graphic equaliser or you make use of the ten preset levels that cover most eventualities. Included is the TrackID feature to identify unknown tracks and an FM radio with RDS (Radio Data System) that can display artist and title information.
The W302 has 20MB of built-in memory which does seem a little on the miserly side. However the handset comes with a 512MB Memory Micro card. In order to insert or replace this card you do need to remove the back of the handset which reveals the battery and SIM card slot.
This Quadband phone supports Bluetooth, USB and EDGE connectivity. The usual array of telephonic features is provided including SMS/ MMS, email and a personal organiser. You also get a couple of 3D Java games (3D Rollercoaster and Quadrapop), a sound recorder, timer, calculator and unit converter. Talk time is estimated at 7 hours while standby time is rated at 300 hours. Offered free with various contracts, the W302 will cost around £50 for pay-as-you-go customers and is suitable for those looking for a basic phone with reasonable music playing facilities.
http://www.sonyericsson.com/cws/products/mobilephones/overview/w302?lc=en&cc=gb