Sony Ericsson W205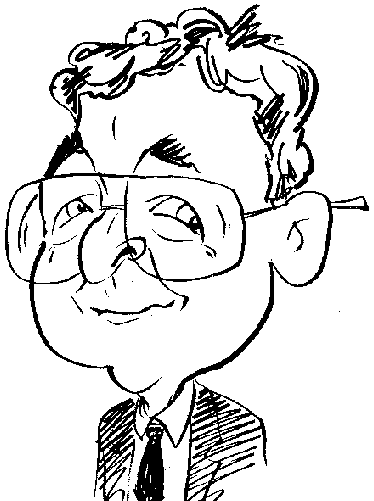 Review controls
Everybody's telephonic needs are different. For those looking for a phone with a range of features at a sub £100 price point might like to consider the Sony Ericsson W205.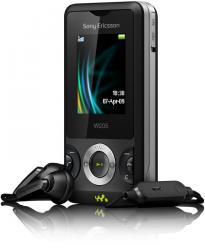 click image to enlarge
In the past all the different Sony Ericsson handsets that I have looked at have been available in a choice of colours with rather descriptive names. However there has to be an exception and that is the Sony Ericsson W205. With this model the company has mimicked the Henry Ford Mantra. You can have any colour you like as long as it is black – in this case Ambient Black thus retaining the descriptive policy.
The W205 is a slider handset measuring 92 x 47 x 16.4mm (H x W x D) in its closed state. A 1.8 inch TFT screen dominates the front of the handset. This screen can display up to 65k colours with a resolution of 128 x 160 pixels. While giving a reasonable picture from a straight on viewpoint, holding the handset at even a slight angle causes image deterioration. The screen was also highly susceptible to finger smears that often proved difficult to remove.
Located beneath the screen is a selection/navigation area. Taking a central position is a navigation wheel which incorporates a dedicated Walkman control. Semi-circular pads on either side hold the familiar arrangement of soft keys, call, end and cancel options. When initially turned on, these buttons glow orange to help with selection. The concealed telephonic number pad adopts a 3 x 4 arrangement with keys large enough for even my fingers.
The usual Sony Ericsson proprietary connection socket for power, USB and hands-free operation is located on the left side of the handset. On the same side is a rocker switch for adjusting audio volume and digital zooming.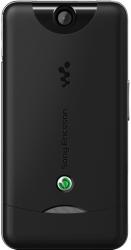 click image to enlarge
As is usual with Sony Ericsson kit, the W205 supports the Memory Stick Micro (M2) memory card format. Unlike some other Sony Ericsson handsets, the card slot is located on the right side of the unit rather than in the battery compartment. However I was only able to remove the rubber cover on this slot to gain access by removing the handset's back cover – hardly user friendly. This slot will support cards of up to 2GB capacity to help supplement the basic 5MB of internal memory.
Rather than provide a dedicated camera button, the W205 makes use of the left soft keys from the Home screen for this purpose. The camera is a 1.3 mega-pixel model with 2.2 digital zoom. If all you are interested in are quick snaps and short video capture then you should not be disappointed with the results but do not expect too much with regards to image quality. Options are available to select from two shoot modes, picture size, night mode and self-timer amongst others.
As this handset belongs to the Walkman family, the W205 has a range of music features. There is the built-in Walkman player with support for TrackID, MP3 tracks and FM Radio. Audio quality is of a reasonable standard. Sony Ericsson estimates that you should get up to 13.5 hours of music playback time. A couple of games are included as standard while there is an option to download other titles.
For those who need connectivity to the Internet, the W205 comes with built-in WAP 2.0 XHTML and the Opera web browsing technology. There is support for EDGE plus dual-band 1800GSM and 900GSM networks. You also get Bluetooth for short range connectivity.
The usual range of telephony features are supported with this handset. You can indulge in SMS and MMS messaging while making use of predictive text. Alarm clock, stopwatch, task list, notes and timer are all included as are phonebook, calendar, calculator and voice recorded. Battery life is an estimated 9 hours of talk time or 25 hours on standby. Expect to pay in the region of £75 for a Sim-free pay-as-you-go unit with many operators offering this model free on a suitable contract. This handset should suit the music-loving younger generation.