Yakumo PDA with Navigation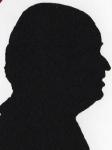 Review controls
A Pocket PC PDA with navigation from Marco Polo the unit being sold in the UK by Evesham Technologies. As regular readers will know I do not have a great record with PDA navigation.
My start was much the same as with both Palm and Pocket PC offerings, no signal, I do not live in a vault or between several tower blocks, but undaunted I continued my walk and within 20 metres it was telling me where I was, showing my roads map and as I got towards the end suggested I turned right – the correct way – Yes this unit does have a pedestrian mode however as I was heading away from the road journey to my destination all the roads remained nameless and when I turned down a footpath towards a railway line it was stumped, over the footbridge it told me where I was – on the top of a railway line - but gave no indication of where I should go as there were no roads nearby. As I walked on a road name appeared at the top of the PDA screen – the first it had shown – and then I arrived at my destination.
To test it more fairly I walked back using the roads (around five minutes longer) and not only were all the roads named but a thick blue line extended along the road I was on showing it approved. So while pedestrians are tolerated it is really a tool for motorists. The Marco Polo solution has three modes fast car, slow car and pedestrian. I assume the differential between car types is to give more accurate arrival times.
Next I fitted it into my car – kit included in the box - and you can even charge the PDA from the 'cigar lighter' with the lead supplied. The journey I was doing was only around eight miles and there are at least three ways to go. As before no signal at the start of the journey but a few metres into travel everything was working.
First test would it tell me to go straight at the first roundabout or turn right, it choose the latter, just as well as there are 24 hour road works if you go ahead and I was not going that way anyway. The next test was around a mile further on would it say straight on or turn left, it choose the former, I choose the latter as the journey along it's choice has a lot of speed humps. I was surprised that within a few metres it was adding the blue line to my choice of route, no long delay in recalculating. It did suggest I turn right to rejoin it's first choice of route I again declined. Along my chosen route it suggested several times I turn right but each time I declined and soon it was happy with my route. I noted it was accurate to the mile per hour in the speed I was doing according to it's display and my speedometer.
The screen display for car driving displays the following, distance to turn - and then by default although the items are changeable – distance to destination and current speed. The road you are going to next, map view with road you are on outlined in blue and depending on your setting choices an arrow in a circle showing direction with another arrow showing north and the current map scale and finally what you will need to do next.
The unit can display any or all of petrol, car parks, train stations and airports/airfields by ticking a boxes in the settings. However it does not support speed cameras. Now I have so far had less joy with sound, when I start the navigation software it says Welcome, when I delve into the settings menu to test volume that is fine with the test message 'You have reached your destination' the only sound I get during a journey is when I touch the screen near the bottom and it then gives a command. The PDF file has one entry for sound how to turn it on/off.
On my next journey I again had no sound until I tapped the screen again near the bottom and got the 'continue ahead' message and from then on I got what I expected IE turn left in 100 yards, turn left now etc. On other journeys things worked correctly, I do not know if this was down to a slight fault in the unit or lack of a statement in the PDF file. I only persevered because I expected sound.
You get the normal warning message when you open the unit 'Please do not use this device whilst driving', as it's navigation software I think that is a little like saying a box of matches is flammable.
I have tried turning it on when on top of a local hill with absolutely no higher buildings for miles and again no signals but just start walking or driving and it soon finds a signal and they are accurate. At the end of a journey I can go indoors and normally keep the signal providing I stay near a window.
As stated it is available from www.evesham.com for around £280. Next week I will tell you about the Yakumo PDA that the Marco Polo navigation software sits on.
http://www.lowestonweb.com/Products/DisplayInfoMain.asp?e=BA36CDCD-95CC-487A-9E25-AFAF2E96FB96