Filofax Goes Digital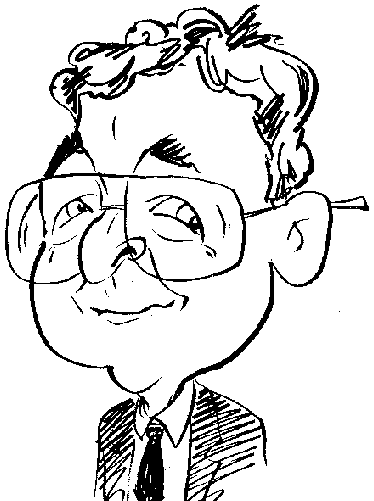 Review controls
While there are numerous covers for our various mobile devices, one company takes this add-on feature a stage further with extra accessories.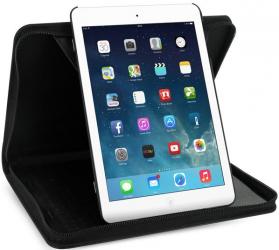 click image to enlarge
No sooner do I finish watching one of the numerous repeats of an episode of "Only Fools and Horses" featuring Del Boy and his precious yuppie Filofax and the classic "pratt fall" sequence, when a press release arrives containing details of some of Filofax latest offerings specific for the digital user. I should point out that this report is based entirely on the information supplied from Filofax. I have not had the opportunity to check out the goods due partly to a lack of the devices that these products are meant to accessorise and the pressure of completing other reviews. I also have to admit that I have never owned one of these particular products either in its original paper-only concept or the company's more recent excursions into the digital world.
If you possess an iPad Mini then you might like to consider the Pennybridge iPad Mini Case (http://www.filofax.co.uk/pennybridge-ipad-mini-case-8298-18tc.htm). This is a grained leather-look zipped case for holding, not surprisingly, an iPad Mini. This case, priced at £30, is available in a choice of black, cobalt blue or raspberry. It has been designed to simultaneously hold paper and the iPad Mini. The case, with dimensions of 235 x 178 x 27mm (H x W x D), can be positioned in an upright position for viewing the iPad Mini in either a portrait or landscape orientation. Elasticated pockets, available for storing a smartphone, cards and an A5 notepad, are included. Filofax also throws in an A5 ruled notepad with perforated pages.
Also from the Pennybridge family of products is the Pennybridge A4 zipped folio with a handle (http://www.filofax.co.uk/pennybridge-zipped-folio-with-handle-8298-09ff.html). Again adopting the grained leather-look, this folio comes in a choice of three different colours. This time your choice needs to be made from black, cobalt blue and tangerine. With a price tag of £49, the Pennybridge A4 zipped folio with handle has dimensions of 325 x 260 x 35mm (H x W x D) and features four ring clasps for holding punched paper documents. You also get two internal zipped pockets.
Owners of an iPad Mini are spoilt for choice as Folifax also has the Metropol iPad Mini Case (http://www.filofax.co.uk/metropol-ipad-mini-case-8272-15tc.html). This time you get a smoother leather-look, rather than the grained appearance, with a Henry Ford view on the colour choice. Priced at £26, this product is available in black only. While its internal contents, including the bonus A5 notepad, are the same as the Pennybridge offering, this case has slightly different measurements of 233 x 178 x 30mm (H x W x D). Whether the change from a grained to a smooth leather-look has anything to do with the change in depth of this unit, I have no idea but it could affect your decision when making a choice between the two styles.
Aimed at owners of the new iPad Air is a Fusion organiser combining leather and microfiber. The Fusion iPad Air organiser (http://www.filofax.co.uk/fusion-ipad-organiser-0227-a5-148po.html) features a 360 degree rotatable iPad holder which enables this product to be stood up in different viewing positions. Other features of this 240 x 218 x 46mm (H x W x D) organiser include a transparent fly-leaf, week-on-one-page multi-language diary, ruler/page marker, six blank tab indexes and a ruler notepad. This product is priced at £70.
Completing this brief round-up of a small selection of Filofax offerings is the Flex Natural Leather Zipped iPad case (http://www.filofax.co.uk/natural-leather-zipped-ipad-case-8550-a5-31no.html). This A5 tan soft deluxe leather unit, with dimensions of 270 x 230 x 20mm, provides an arrangement of pockets to slot in a choice of paper-based items on the left side and an iPad on the right with support for an iPad 2, 3, 4 and Air. A ruled notebook is included in the package which is priced at £89.00.