Pretty Pink iPhone Cases by Exspect - 10% goes to Breast Cancer Campaign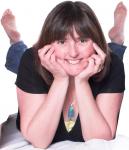 Exspect launch their pretty pink accessories to protect your iPhone with just a hint of Bling and give your support to Breast Cancer Campaign.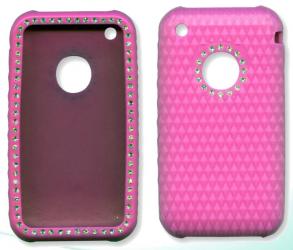 click image to enlarge
Breast cancer is the most common cancer for women to experience. Over 1 in 9 women are affected by breast cancer in their lifetime, with nearly 46,000 people being diagnised each year. Luckily research has improved both the awareness of breast cancer and an understanding of effective treatment - so now more and more people who are affected will have a better chance of survival. So it's always nice when we can do our bit to help support this fantastic cause.
Today Exspect announced it's latest limited edition iPhone cases and skins in support of the Breat Cancer Campaign. Pretty pink slip cases and protective skins give your iPhone a glamorous and feminine statement. The cases cost £19.99 and the skins £14.99, with 10% of all sales going to the charity. The money will help fund vital reseach in the UK and Ireland against this this disease.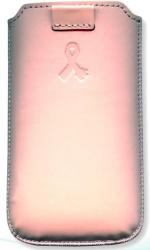 click image to enlarge
The iPhone slip case is made with ultra-soft Nappa leather, with a subtle hint of diamantes on the the front. The cases have a pull-release mechanism for easy access to your iPhone 3GS. The soft lining protects your phone. Available in baby pink or sleek black finish.
Protective skins give just that little bit of Bling. With diamantes to frame the iPhone and the protection of grade silicone, you'll have a pretty and well protected Iphone that stays shiny and new.
The iPhone accessories are just the first in a range of products that Exspect are lunching to support Breast Cancer Campaign. Franklin Jacoyange, Breast Cancer Campaign's Corporate Partnerships Executive said "We're really excited about the partnership with Exspect and very appreciative of their support. These limited edition iPhone cases will provide our supporters with a new and exciting way to help the charity whilst raising much needed funds to help us beat breast cancer by funding vital research intothe disease."
These lovely little numbers will be available from HMV in time for Mothers Day on March 14th.
You can read more about Exspect at www.exspect.co.uk and more about Breast Cancer Campaign at www.breastcancercampaign.org.