Navigation Assistance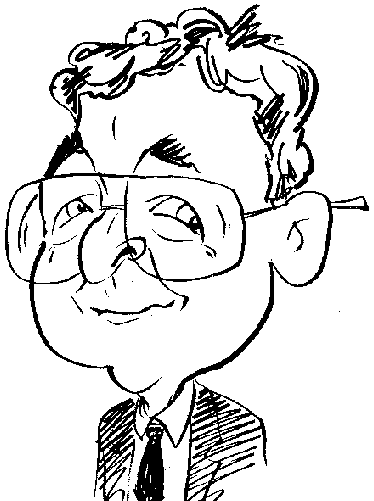 Review controls
Not having to worry about navigation issues can help reduce the stress of driving which is why a SatNav device can be a useful aid for the motorist.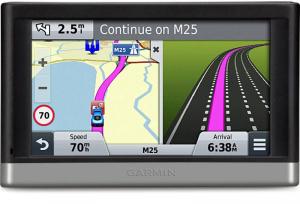 click image to enlarge
As part of its 2013 line-up of SatNav products, Garmin released a number of new models including the nuvi 3598 LMT-D. This product consists of the main mini tablet-like rectangular unit with various connection add-ons. These add-ons are a suction cup, magnetic mount, standard to mini USB lead and a power lead with a mini USB connection at one end and a cigarette lighter plug at the other. This power lead also has an attached antenna lead to help with signal reception.
The main unit features a 5-inch colour touch screen that automatically adjusts for portrait or the default landscape orientation depending upon the way it is mounted. All the physical options for the HUD are located on its rear. In a central position are a mini USB port for receiving power and a series of electrical strips that connect with the magnetic cup attachment. Be aware that the magnetic attraction is fairly strong and you might have a little difficulty when attempting to break the connection for whatever reason. In the top right or left corner, depending upon which way you are viewing the unit, is the power button. While a quick press is all that is required to power on the device, it does require an approximately 12 second hold down of the power button to instigate a full shut down.
There is an approximate 20 second boot-up sequence when the device is switched on, as the maps are loaded, before you arrive at the Home screen giving you the two main options of "Where To?" and "View Map". A series of smaller icons run across the bottom of the screen giving you access to Apps, Volume and Settings.
When selecting a destination, which after all is the main purpose of this device, you have the option to enter a location by name with possible locations appearing and being reduced as more information is entered or inputting a post code. You could also opt for pre-defined classifications such as saved Addresses, Restaurants, Petrol Stations, Shopping and Entertainment based of a particular geographical area.
The "View Map" option targets your current location which does require a satellite signal to have been established. Often you will find that attempting to establish a signal will not be possible from within your home. My ground floor flat in South London proved to be a dead area with regards to a satellite connection and even caused the device to lock up and continuously display a message that "Satellite Connection was lost". Even taking the nuvi device for a long walk failed to clear this message until I forced a manual shut down and the Garmin device started to behave itself.
When providing navigational instructions you are limited to a single voice with this nuvi model although you can adjust the volume level. Information is provided in a clear tone with street names, recognisable landscapes (such as turn left after the lake) and distances. Sensibly you are not over inundated with repetitive reminders of "Turn Left" in 10 miles – in such instances you are left in peace until nearer the point when you need to turn.
Naturally there will be some routes when you feel that you know best with your local knowledge of shortcuts. In such instances the Garmin device will adjust its route accordingly and provide new instructions to take advantage of your shortcut. However on one of these occasions, the instructions delivered by the Garmin device only arrived after I had made the appropriate turn – as I said this was a route I knew well so no damage was done apart from a reduction in confidence with regards to the product.
This Garmin SatNav will show a detailed map with street names, traffic warning signs and other navigational aids including spoken directions as you are taken on a virtual drive along a proposed route using the Trip Planner facility found under Apps. Other features available with this SatNav include issuing voice commands (the need to speak clearly is a requisite), Bluetooth linkage to a smartphone and checking up on your previous journeys.
In common with the other models in this latest nuvi range of SatNav devices, Garmin include various lifetime (the device's life not yours) free services. With the necessary traffic receiver accessory (not free) you will receive digital traffic data that is being updated every minute based on data received from INRIX. There are also Lifetime Map updates with no subscription or update fees.
While I may not always agree with its choice of route, especially with my trips to the North of England, the nuvi 3598 is a useful tool when it comes to providing navigational instructions. According to Garmin this device has been priced at £299.99. Currently Amazon is advertising the product at £279.99.
https://buy.garmin.com/en-GB/GB/2013-line/nuvi-3598lmtd/prod121763.html