Need a Massage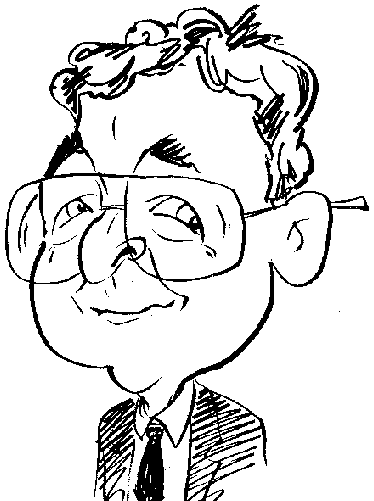 Review controls
The title "Gel Shiatsu 2 in 1 Back and Shoulder Massager with Technogel" is certainly a mouthful. It is also not one that you would expect to come across every day or act as the title of a product being reviewed on Gadgetspeak.com. Yet, unlikely as it may seem, this over-long title belongs to the next product on my review schedule.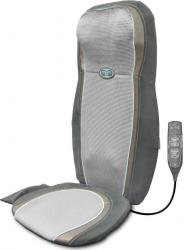 click image to enlarge
As the title indicates, this product makes use of Shiatsu practices to help massager specific areas of your body. If you are not too familiar with Shiatsu I should explain that in Japanese the word means "finger pressure". Shiatsu is a type of alternative medicine that consists of finger and palm pressure, stretches, and other massaging techniques. While there is no scientific evidence for any positive medical benefit from the use of this practice, it is often promoted as being a way to help people relax and cope with issues such ailments as stress, muscle pain, nausea, anxiety, and depression.
Opening the rather substantial box reveals a well padded back panel and seat combination with permanently attached leads for mains power and a remote control unit which is designed for personal use to provide a soothing massage to worn muscles. The back panel, which holds all the various massaging features, is extremely solid and rather weighty. You will need to attach the whole unit to a chair using supplied Velcro strips. However before actually carrying out this task, you will need to remove two screws that help hold some of the attached leads in place during transit. You are warned that not carrying out this task could damage the massage unit. A small Allen key is provided for removing the two screws.
When selecting the chair for mounting the massage unit, you do need to take some care. Due to the relative thickness of the padded back panel, you will need to select a chair that has a reasonable seating area. My initial choice of a straight-backed kitchen chair proved unsuitable as its seating area of 37 x 39 cm (W x D) was reduced so much by the protruding back panel that, when seated, I was almost perched on the edge of the seat. Switching to various other chairs with a more generous seating area produced far more satisfactory results. I was thus able to check out the different types of massage available with this product.
Due to the length of the attached power lead, approximately 290 cm, with this product, you do need to ensure that the chair is positioned reasonably near to a power source when undertaking a massaging session. As mentioned you are provided with a permanently attached remote control for carrying out the various tasks that this massager can deliver. Due to the positioning of the remote control unit, this is more suitable for a right handed user although it is just about possible to stretch the lead over your body for use in the left hand. When not in use a pocket is provided for storing the remote control.
The remote control unit divides its functions into four areas. Positioned towards the bottom of the unit are a couple of buttons for turning on the massager and applying heat to the current massage task. The heat feature only becomes available following the selection of a particular massage. The next section contains a pair of width adjustment buttons plus other buttons for making a choice of three different rolling massages. A rolling massage is one where the effect is like two fingers or thumbs working up or down an area of the back. You can choose to target the top, bottom or the full back for a particular massage session.
The third section deals with a Shiatsu Gel massage which uses a rhythmic finger pressure. Again you can select from top, bottom or full back for the targeted area plus up and down controls for the massage to concentrate on a specific spot. Making up the final section at the top of the remote control unit is a demo button plus others to activate and adjust the height of a shoulder massage with or without a heat option.
Separate documents are provided for guarantee information and a slim User Manual. Along with basic instructions, the User Manual contains a number of safety cautions regarding issues such as those who should seek advice before using this product and when not to use it. Among the advice given is not to use the device for more than 20 minutes at a time plus if you are diabetic or invalid. I feel some of the cautions would have been more useful if they had appeared on the outsides of the packaging.
While I do suffer from back trouble from time to time, as luck would have it the review period coincident with a time when I was not suffering from any discomfort from my back so I have no evidence as to how effective it would have been. When I first used this massager it felt a little strange and uncomfortable but gradually the sensation became more relaxing although it did not make me feel more energetic. A check of the Web revealed that the product under review (GSM-500H-GB) is available for £172.
http://www.homedics.co.uk/massage/back-massagers/homedics-gel-shiatsu-2in1-back-shoulder-massager-with-technogel.html