An eBook Reader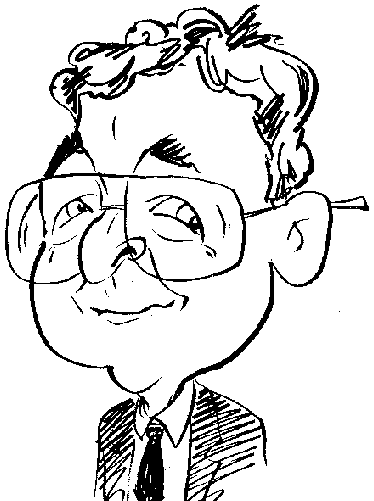 Review controls
With its stores within a store, Kobo is certainly making an impression within its designated field of eBook readers.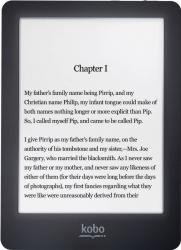 click image to enlarge
A few years ago I would spend my time when travelling on the tube either observing other passengers reading newspapers, books or, like me, being squashed by the early morning or evening rush hour crowds. Nowadays, however, newspapers and traditional style books are being overtaken by an influx of e-book readers, tablets and other electronic devices that provide distractions to many travellers. While the Amazon Kindle is a clear leader as the e-book reader of choice for many travellers, there are other contenders such as the Kobo family of products including the Kobo Glo which is the subject of this next review.
Available in a choice of Black Night, Silver Star, Blue Moon or Pink Sunset (does Kobo feel that its users only consider reading as a suitable task for the evening?), with my review sample adopting the latter colour scheme that has a cream front and sides with a quilted Sunset Pink back, the Kobo Glo features a 6-inch XGA E Ink touch screen encased within a 113.9 x 157.4 x 10 mm body (W x H x D). The screen has a resolution of 1024 x 768 and comes with glare-free viewing and a fingerprint resistant coating. Rather than follow the normal trend of going with a capacitive screen, Kobo has opted for an infra-red system which coped more than adequately with any interaction with my fingers.
You also get a built-in feature known as ComfortLight technology. This feature makes use of a series of five tiny LEDs that are embedded in the screen's bottom bezel. When turned on these lights turn the screen a bright white to help ease any reading in dark environments. An option is available to adjust the brightness given off by the LEDs.
A micro USB socket is located on the base of the unit for recharging and connecting to a computer. An appropriate lead is supplied in the box. Positioned on the top of the Kobo Glo is an on/off power slider switch and a button to activate the ComfortLight feature. Located at the bottom of the unit's left side is a slot for inserting a microSD card to increase the default 2GB of storage capacity up to a maximum of 32GB. All the other features of the Kobo Glo need to be set up and/or activated from the touch screen.
The Kobo Glo gives you a choice of touchable area setting for moving between pages and calling up the Reading menu which offers access to a range of features that include Wi-Fi connection, language and extras. This last option provides Chess and Sudoku game play plus a sketch pad and a Google web browser that loads pages at a reasonable speed.
Page turning, more like a flicker really, was quick but some might find it annoying. You have the choice of seven display fonts with a split view showing how the current font looks when compared with one of the alternative choices as you make a selection from a drop-down pick list. There are also options to adjust the font size, line spacing and margins using on-screen slider controls. While this method was fine for line spacing and margins, I would have preferred to make a font size selection by using a numeric point size setting. You can switch between left and centre justification or turn off this option. A pop-up dialogue box offers Table of Content, Annotations, Search, Definition and Translate options.
The Kobo Glo supports a range of formats including EPUB, PDF, HTML and CBR with around three million books, newspapers and magazines available from the Kobo Bookstore. I found that downloading titles from the Kobo Bookstore was not quite as straightforward as when using the Kindle Bookstore. It was particularly annoying being required to enter my home address and telephone number on the pretext it was needed to ensure the appropriate taxes were levied for my Sterling purchase. You are not limited to the Kobo Bookstore and can purchase titles from other stores and even add titles to your library using third party applications such as Calibre.
Due to the limit imposed on the review process and my need for regular sleep breaks, I am unable to confirm the stated battery life. Kobo claims you get one month's usage with the ComfortLight feature turned on – there is no mention of how long it would last with the light turned off. It is also claimed that you get 70 hours of continuous use with the ComfortLight switched on for a marathon reading session.
With its weight of 185g, the Kobo Glo fits comfortably in the hand and has a reassuring solid feel to it. It is easy to use and comes with built-in Wi-Fi with support for 802.11n but it does lack a 3G option. If you do not like the restriction of just using the Kindle Bookstore for your book purchases then the Kobo Glo is a viable option. This unit is priced at £99.