A Stylish Laptop Bag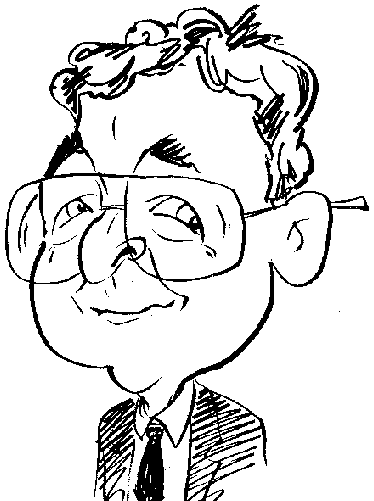 Recently I have felt like putting my laptop on a diet. The reason for this unusual thought was brought about by the need to test a laptop bag.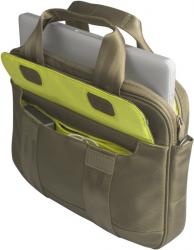 click image to enlarge
Laptops, notebooks and netbooks are all meant to be computer devices that can be easily portable when moving from location to location. However, apart from the latter category, you are rarely provided with the means to help you transport the particular product. Fortunately various manufacturers have come to the rescue with bags that have been designed specifically for keeping your portable computer safe and secure while you are on the move. Recently I have been road testing one of the new laptop bags that make up the be-ez LE rush range of products.
This is a grip style bag that has a detachable shoulder strap with metal clips for those who prefer to leave their hands free for other tasks. When the shoulder strap is not being used, the holding rings can be slid into compartments so that they are out of the way. The bag's outer casing is constructed of ballistic nylon while the handles are nylon based and double stitched for added strength. On one side of the bag is a large pocket with a flap that is secured by Velcro. This pocket contains a zipped compartment for holding important personal documents. The other side of the bag has three slip pockets for holding items such as pens and the like.
Dual zip tags allow you to quickly open and close the case. Inside the case you will find the main compartment for holding the laptop. No restraining strap is provide but as the bag will provide a snug fit, one should not really be necessary. Re-enforced silicon padding helps protect those parts of the case that is more likely to encounter possible damage such as the corners and base of the bag. Along with the main compartment, there are two small and one large pockets of the slip style into which other items can be stored.
The LE rush range comes in a choice of Black Coffee, Lime Park or Lagoon Dream (a shade of grey) in either 13-inch or 15-inch sizes. My review sample was the Lagoon Dream 15-inch version.
Although there was no mention of the fact on the accompanying press release, this range of bags has been designed for use with the Apple MacBook Pro. The review sample is meant to accommodate any laptop up to 364 x 249 x 24.1mm. As I do not possess an Apple MacBook, I opted to try out this bag with my Acer Aspire 5542 which has previously been encased in a rucksack type bag.
I was not expecting there to be any problems when inserting the laptop into the bag but I was wrong. If you have ever tried to squeeze into a pair of jeans that were your favourite pair five years ago then you will have some idea as to the effort required to get the Acer Aspire into this bag. It was possible but only just and fortunately the laptop did not need to breathe which certainly helped. Whether as a result of the tight fit or not, there did not appear to be all that much room to fit in anything (possible a power lead and adapter) in the various pockets that make up this bag. Any other items such as a mouse or external disk drive would have no chance of being accommodated with the laptop.
Weighing 760g when empty, this bag certainly has the stylish appearance you would expect from a product designed for use with an Apple device. While it probably would be fine for a MacBook Pro of the appropriate size, it was rather constricting when asked to hold my Acer Aspire. Available from www.eoutlet.co.uk, the be.ez LE rush 15-inch laptop bag is priced at £49.90 with the 13-inch version costing £5.00 less. 6If, like me, you tend to have several accessories for your laptop when on the move then you will need to look elsewhere.