Urban Bagz - Fashion Accessories for your Gadgets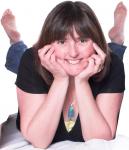 One for the fashion conscious - a smart way to carry your gadgets around with Urban Bagz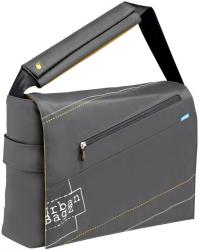 Being the lady journalist on the Gadgetspeak team, I just love to get the girly stuff to review and was happy this week to receive a few samples from Urban Bagz. Urban Bagz are supplied by Belgium company Orkio at www.orkio.com.
Urban Bagz have designed a wide range of carriers for laptops, mobile phones, digital cameras and MP3 players. They're very stylish and practical at the same time. The fabrics are lightweight, yet durable and wipe clean.
The Messenger Laptop bag is a great example of functionality and form. The main compartment is just the right size to fit in your laptop and secure it with a Velcro strap and extra padding for security.
There's a separate compartment for a few papers and paper notebook. The flap has a zippered pocket on front, and a separate multi-purpose interior organiser under the flap for mobiles, pens and MP3 player.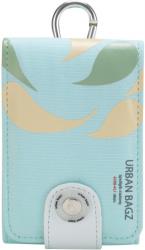 click image to enlarge
It's large enough to get in all your key bits of kit without taking up loads of space on bus or train. The wide shoulder strap is comfy and adjustable. The Laptop bags come in two sizes for up to 15.4 inch and up to 10 inch laptops/notebooks.
I also received a DigiBagz for digital cameras. This is a lovely little bag with all the same material and design qualities as the laptop bag, and can be carried around by belt loop, belt hook, or strap.
Urban Bagz come in funky designs with colours to match across the range. So if you want to ditch your frumpy device carriers for something a bit more designer, then have a look at the fashion conscious Urban Bagz range. What's more they are pretty good value for money ranging from £9.99 for a mobile phone bag to £49.99 for a 15.4inch lap top bag.