Portable Power Source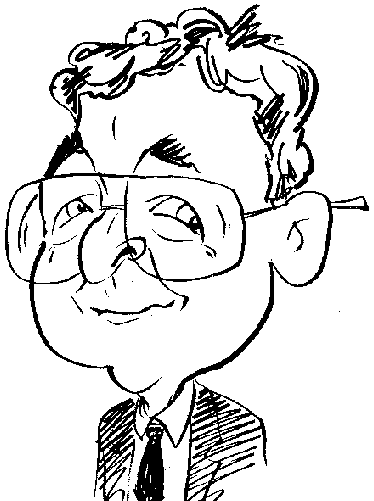 Review controls
Sometimes a product's title gives you an excellent idea as to its functionality. However I am not sure this particular product falls into this category.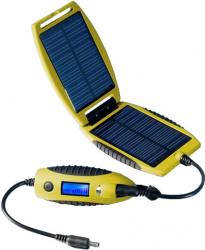 click image to enlarge
Trends, whether they are fashion-based or of a more environmental orientation and social awareness, tend to come and go over time. Currently the trend is to emphasise the importance of implementing a Green approach especially with regards to power consumption. Add into the mix the demands made by various portable devices and you have the rationale behind the rather unusually named powermonkey-eXplorer product.
Developed by Powertraveller Ltd., a company supporting the David Shepherd Wild Life Foundation, the powermonkey-eXplorer provides a portable rechargeable power source for a range of mobile devices. Supplied packed in a useful black, nylon, zipped travel pouch, this product consists of various items. For a start you get the powermonkey-eXplorer device which acts as the power storage unit. Shaped like a miniature submarine with a permanently attached power output lead, this black and grey unit measures 90 x 45 x 38mm and weighs 83g. Forming part of the unit's tough shell is a small LCD screen providing feedback as to the current status of the battery.
The powermonkey-eXplorer can be charged direct from the mains using the supplied Universal lead. Interchangeable plugs, covering the UK, Australia, America and Europe, are provided. A full charge from the mains should take around 3.5 hours with other power charging sources taking much longer.
Providing an alternate means of charging the powermonkey-eXplorer, when a mains supply is not available, is the solar-slave. Adopting the same colour scheme of grey and black, this clamshell device is constructed of compressed rubber and has its own permanently attached power outlet lead for transferring power to the powermonkey-eXplorer. Opening the solar-slave reveals two solar panels which absorb sunlight in order to convert it into useable power. Various openings are available for attaching the solar-slave to a rucksack so that you can recharge while backpacking. You can also position the solar-slave in a car to collect solar power.
Transferring power from the powermonkey-eXplorer is carried out using one of the supplied tips which connect to the power outlet lead. Ten different tips are supplied. According to the User Guide, these tips cover Nokia, Motorola, Samsung, Siemens, Sony Ericsson, Blackberry, Bluetooth headsets, iPod, Sony PSP, USB and various digital cameras. However one of the tips is labelled LG rather than Siemens. Raising this issue with Powertraveller, I was informed that the User Guide is currently being amended to show LG instead of Siemens.
Earlier I mentioned that powermonkey-eXplorer can be used with digital cameras. However unlike the other supported devices which can be recharged by powermonkey-eXplorer, digital cameras can only be powered by the device for immediate use. The inclusion of the tip with a USB connection does increase the number of devices that can benefit from the powermonkey-eXplorer.
While I have not been able to test the powermonkey-eXplorer with all its supported devices, those that were available to me were able to take advantage of the power recharging facility. Depending upon climatic conditions, it should take around 6 hours to charge the powermonkey-eXplorer using the solar-slave and about the same period of time for charging via USB. The powermonkey-eXplorer has been priced at £65 direct from Powertraveller which is reasonable for the functionality provided by this kit. It's also available for considerably less from the likes of Amazon where it's priced at £40.89 including shipping: The Powermonkey-eXplorer is available in the US from Amazon for $59.99 including delivery on the following link: The Powermonkey-eXplorer is available Amazon France for €75,94 including delivery on the following link:
http://www.amazon.co.uk/gp/product/B001GHD97C?ie=UTF8&tag=gadge0a-21&linkCode=as2&camp=1634
http://www.amazon.com/gp/product/B0011G499U?ie=UTF8&tag=gadge0a5-20&linkCode=as2&camp=1789
http://www.amazon.fr/gp/product/B001GHD97C?ie=UTF8&tag=gadge04-21&linkCode=as2&camp=1642
https://powertraveller.com/iwantsome/primatepower/powermonkey-explorer/