tadoᴼ Heating Control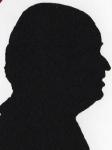 Last autumn I visited a venue called the Ice Tank, it was for a presentation from a company based in Germany that has a product to efficiently control your central heating, it even knows when the last person leaves or the first arrives back at your home.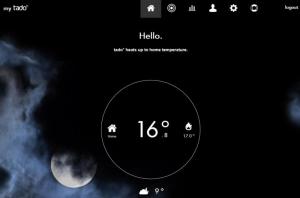 click image to enlarge
This big brother scenario might sound rather frightening but for a home where people work different hours this can save a good deal of money so you do not end up heating an empty home.
A bold statement was made during the presentation that they could control any heating system however old. I know my gas boiler is at least 50 years and its controller probably of the same vintage. So I agreed to test it out. Everything can be done from their website. Find the make and model of your boiler and then its controller, if you do not have a separate thermostat that can be provided.
While the make of my boiler was on the extensive list on their site my model was not, some checking by them soon had it added. Next while it recognised the make of my controller they wanted a model number and my unit did not display one so I sent a photograph and they also found this.
So I needed a controller a bridge and a thermostat. If your heating is more recent you may not require the latter.
The bridge links to your Wi-Fi and is a box supplied with a short Ethernet lead. You have a free App on your 'i' or Android device and that is how the system knows when you leave or approach home.
The Controller fits onto the back plate of your current boiler control using the same pin arrangement that has been in place for decades. Finally the Thermostat sits in a central position to tell the controller to turn the boiler on or off at the temperatures you decide.
In theory once the three parts are linked you can sit back and think how to spend the money you are saving.
The system is designed for self installation but if required they have a team of installers willing to do this for you, that of course is an extra charge.
You will need to know how to turn the power off to your boiler and while turning the mains off at the fuse box would do it, all boilers – even mine – will have an electrical switch mine was behind the boiler.
I have seen the App on an 'i' device but I have only used one on an Android SmartPhone and there is a learning curve for instance if you turn the phone from portrait to landscape you get a whole different display with lots of extra information but this I only found by trial and error.
You can also control from a program on your PC. All changes to the level of heat or automatic use times are notified to all users.
In use the controller on the PC has only a tiny LED on the display, the bridge shows three LEDs and the thermostat shows the current temperature when you press a button on it.
If the connection between the units is ever lost then the controller uses the current settings.
I found the help on the website could have been better, the support line was excellent but they only work office hours Monday to Friday, there is a UK number.
The tado system is available from their website with all the prices and charges shown in sterling.