USB Gadgets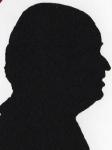 Some peripherals that connect via USB are pure gadgets and others such as my first offering here have a real use, a USB microscope complete with stand and the ability to magnify between 10 and 200 times.
G Tech Microscope
It is 11cm long and around 3cm round, white in colour apart from the bottom 2.5cm that is clear Perspex. It comes with an 8cm chromed stand enabling you to get really steady images of whatever you are studying, of course the main difference between this and a conventional microscope is that the image is shown on your monitor/panel and not to an eye bent to the microscope.
There are only two controls on the microscope a thumb wheel that moves the optic from minimum (10x) all the way to maximum (200x), I found this was about three scrolls of my thumb along the aperture. The other control is a push button to take a still image of whatever you are looking at.
There is software that is stated to work on Windows 2000 and XP. I found no problems with Vista although this is not mentioned on the box, however on one system running XP SP1 it would not install although there was no problems with my XP SP2 system.
This software allows you to view the images and not only save still images but you can also save movie sequences (up to 30fps) should you wish. There is a small manual with seven sides of information and while the microscope may not be required to read it anyone with less than 20-20 vision may enlist the help of a magnifying glass.
Both still and video images can be captured in one of four sizes from 160x120, 320x240, 640x480 up to 1280x1024 the full capacity of the 1.3 mega pixel image sensor. The focus range is stated as 10mm to infinity although I often wished the stand was a little longer to get that bit further away.
The current price is $109 US dollars plus $3 shipping from the link below.
http://usb.brando.com.hk/prod_detail.php?prod_id=00339
USB Cup Warmer with USB Hub and Clock
This is something for the executive that has everything, yes a USB cup warmer, plug it in to a USB port and that cup of coffee can be kept warm for as long as you like the info sheet says at up to 55-60c. There is a slider on the right side to activate the cup warmer.
However it was the other things this does that made me choose to look at it. It's a four port USB hub, nice but surely there are plenty of them about.
It is a clock with hours minutes and seconds with black lettering on a blue background when plugged in, the time is maintained when the PC is off by an inbuilt watch/clock style battery (provided) and just for good measure the display also shows the current temperature - not of the coffee - of the air in either Centigrade or Fahrenheit.
I see from the instructions it also has a stopwatch mode and of course the clock also displays the day of the week as well as the date. It also has an alarm function.
There is a small fold out sheet that explains how to set the clock and really this is the only thing that you are likely to need the instructions for, not difficult with the instructions but probably near impossible without them.
The Current price from the link below is $24 US dollars plus the standard $3 for shipping.
http://usb.brando.com.hk/prod_detail.php?prod_id=00388