Bringing Order to Chaos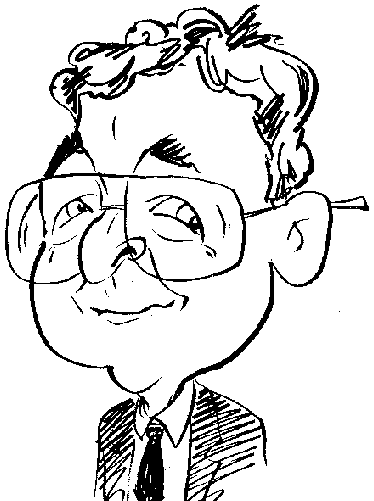 As we add more and more devices to our desktop, the clutter increases. Bringing order to this chaos might be achieved with an animal touch.
It does not matter how much care you take but it is almost inevitable that the various leads running to and from your computer system will become entangled. It is almost as if these leads and cables had a life of their own. Whenever you were not looking, they could hold regular get togethers as they intermingle and become twisted around each other. How else can you account for the tidy arrangement you created with such loving care being metamorphosed into the tangled mess that faces you whenever you need to make any alterations to your computer set-up. Sometimes I swear I could hear a faint giggling sound and a whispered "Gotcha".
Offering to help keep your leads and cables under some sort of control are various cable winders and cable clips available from CableOrganizer.com. These devices follow an animal-centric theme which marks them down as being a novelty or home solution rather than fitting into a business-like environment of an office (although your boss might have a more enlighten view and encourage the personalisation of your workspace).
The cable winder products all have a strong aquatic influence in their design. Leading the way, as we have come to expect from their mutant ninja brethren, are three different sized turtles priced between $4.99 and $9.99. In all cases the turtles consist of two plunger head-shaped rubber sections joined together by a central pole. Excess cable can be wound around the central pole and will be held in position by the top and bottom rubber sections. The large turtle can handle 5 metres of cable; the small turtle can manage 1 metre; while the mini version is limited to 0.7 metre of capacity of various cables.
Adopting a similar style design shape, although constructed of plastic rather than rubber which does make it slightly harder when it comes to attaching a cable, is a frog. This green and white amphibian comes with a warning that it is not a toy and is not suitable for children under the age of 3 years. The rigid construction of this model means it is more suitable for thin leads rather than the thicker power type. The frog is priced at $5.99. Completing the winder devices is a flat fish with ridged sides that should prove useful in holding up to 4 metres of excess cable in place. This device has been priced at $3.99.
There are occasions when a more appropriate solution involves moving excess cables and leads out of the way. This can be achieved using the animal-shaped clips available from CableOrganizer.com. These clips, which are supplied in packs of three, have been modelled on cats, pandas, pigs, frogs, polar bears and elephants. Each clip, resembling a novelty washing-line peg, has a suction pad enabling it to be stuck to a flat surface. You also get some double-sided tape to help achieved a more secure connection. Excess cables can be bunched up and tucked between the feet of the animal clip. A pack of three clips has been priced at $4.99.
http://cableorganizer.com/animal-cable-organizers/cat-cable-keeper.htm