Samsung Galaxy S5 on O2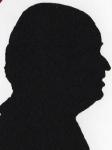 Often new phones are available from the large providers before the actual company who manufacture them. This is a case in point this unit was supplied by O2. It is the most recent Samsung SmartPhone to become available in the UK.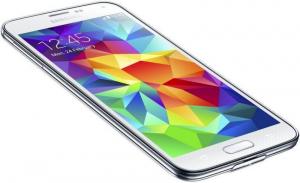 click image to enlarge
The Samsung Galaxy S5 measures 14x7x.5cm and weights 145grams. The viewable screen is 11.2x6.4cm which gives the notional diagonal imperial screen measurement of 5.1inches.
While I have used other Android 4.4 this unit (Android 4.4.2) has a lot of features I have not seen or used before and the short one week review time did not give me the chance to try more than a few. However those small things I tried I liked.
One I did try was the excellent camera for both still and movie capture. Below the rear mounted camera is a rather good LED flash. You of course also have a front facing camera for Selfies and things like video over Skype.
Going around the outside of the unit has a single silvered rocker button on the left side for volume. On top there is a pin hole microphone and 3.5mm socket for earbuds. The right side has a silvered button to turn it on/off. The base has a micro USB socket behind a door for charging. This socket automatically recognises USB flash drives without installation of an extra File Manager. This is useful as although the unit I had comes with 16GB of memory there is no option for a micro SD card.
The back flips off after a fingernails careful insertion and after removing the battery you are able to insert a micro SIM.
When you restart you are reminded to check that the back is firmly inplace and that the cover is over the charge port.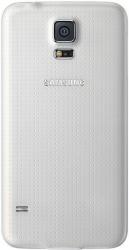 click image to enlarge
In comes with a 4G Qualcomm processor and during a couple of trips I make to London I was able to test the speed advantage you get with 4G over 3G its fast but of course it has to available in your area.
The inbuilt speaker gives a good output and I was more than happy with it when I captured some video at a local Gig.
While few turn their phones off the 15 second boot up might encourage more to do so especially when requested to do so in venues or at least turn to silent. To shut down takes less than five seconds.
One App I spent time with is their S Health one, it uses inbuilt technology to give an excellent Pedometer that accurately counts your steps and it also has a device near the camera on the back that can measure your pulse. Both these items integrate into the S Health app. After recent disappointments with various Apps linking to items via Bluetooth this overcomes that by having them built into the unit.
This is a very nice Smartphone and I am sure Samsung have another winner with it, easy to use and learn, the screen is not very reflective so does not show fingermarks and the creamy white surround shows nothing. It even has possible fingerprint scanning security but this was one of the many things I could not test in the available time. Mirrorcasting out of the box was another.
The link below shows it is available on contact from Free to £649.99 and on PAYG for £649.99. It is available in White, Black, Blue or Gold. There are many choices with refrest available so check the link.