Evesham E Box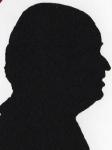 Review controls
This is the unit hinted at in my three recent articles on Windows XP MCE 2005 edition and the large HP Panel. Members have asked about MCE here I give my views.
Buy Now!


I have studied what was on offer from a number of vendors and decided that the Evesham E Box was certainly worth a look. You get a grey box that could pass for a DVD or Video Recorder, with certain 'other halfs' saying no to computers in the lounge this may just sneak through.
The keyboard and mouse supplied are a wireless set from Microsoft and as such no wires must be a plus. You do not get speakers or a panel or monitor. A pack of leads is supplied that allows you to connect it to the TV using SCART or S-Video.
Other items supplied are a powered Aerial splitter and leads and a DVI to Analog converter as the supplied graphics card has S-Video and DVI outputs.
Looking at the E Box the front has the DVD/CD reader/writer as well as 2xUSB and a FireWire port as well as sockets for headphones and microphone. Everything else is on the rear of the E Box.
There are four slots all occupied, the graphics card is an ATI X300 series unit with DVI and S-Video outputs. Two Black Gold digital TV cards and the other slot is occupied by the modem.
All in a group at one end are four USB2 and a FireWire port, there are also serial, parallel, 10/100, and a range of audio ports. Finally for good measure are two PS/2 ports should you prefer to use a corded keyboard and or mouse.
There is a 160GB hard disc from Maxtor one of the latest Serial ATA drives. The processor is a 3GHz Intel Pentium 4E offering and there is 512MB PC3200 memory made up of two 256MB sticks making further expansion impossible without dumping the supplied memory, unless you specify at time of ordering.
Some people claim that a standard PC is too noisy to be in a lounge room, well the Evesham E Box is all but silent. In a totally quiet room there is just a very dull sound, not at all intrusive and something you really have to listen for. However put yourself beside the unit and the air flow is really noticeable, but it never seems to get warm even when it is left on for several days.
The Evesham warranty is one of the best around with two years on site followed by a year return to base. If you buy online you can customise your offering - maybe you do not want a modem - and the price is automatically recalculated but whatever you order you will have another £39.95 to pay for delivery. Should you live near one of Evesham's shops I assume there would be no delivery charges.
As stated in previous articles I found the Black Gold digital TV cards a joy to use and have watched and recorded numerous TV programs and played the majority back through the excellent HP f2304 23inch panel. Playing back through SCART and TV was okay but with bigger blank bands at the top and bottom of the screen.
I find the MCE a hard concept to follow. Under normal booting you go to the standard Windows XP desktop then by either clicking on the desktop icon or pressing the button on the special remote control you go to the sub menu that controls 'entertainment' from there you can do everything from watching a slide show of photographs to viewing TV or playing a DVD - even Audio DVD's will play whereas normally these only play in stand alone DVD players certainly they do not play in standard Windows mode - yes easy to navigate but I suspect only for people who do not have a real understanding of Windows. As even programming to record a TV program is a lot quicker using mouse and keyboard. In my tests around 30 seconds slower using the remote control even when you knew where the keys you needed were.
A lot is made of the special remote and it can do everything once you are in Media Centre mode. For me perhaps the only real plus of Media Centre Edition is the TV 'Programming Guide' something that is totally free in MCE it gives two weeks of programming from a quick download and then any connection can quickly update. Other third party packages are available - not just for MCE - they are either or both not as good, and or, cost money as that 'subscription' word is used.
Trying to be fair - hard for a confirmed PC user - for people wanting to just use a PVR and little of most of the other components a MCE may have something to offer. I found setting up to use the SCART /S-Video offering needed documentation as just getting a bag of leads - the majority of which were not required - was beyond my understanding so the end user with little knowledge would have little chance. A contact at Evesham said that the 'Getting Started' sheet was being rewritten, I found it fine as far as it went but it needs to cover more including setting up SCART/S-Video.
I suppose for some it could replace audio CD player, Video, DVD player and TV and if that would work for you then it is probably worthwhile.
I must apologise for the length of this piece but £999 before delivery is a fair amount to spend and there was a lot of cover. See the Evesham website for more details.
Link : http://www.evesham.com/products/info.asp?e=02AA5B27-43A6-4CD4-8A0E-2411A1756D18