A "Happy" Experience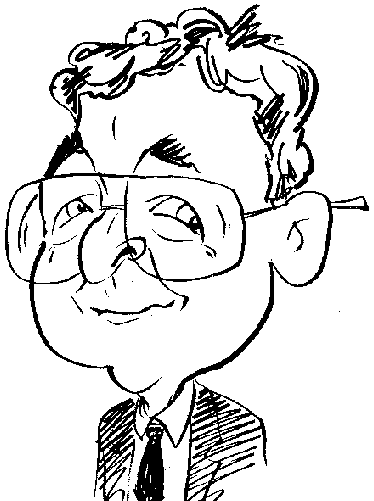 Review controls
Those kind people at Laptops Direct were responsible for supplying this next product from the Acer stable of netbook/notebook catalogue.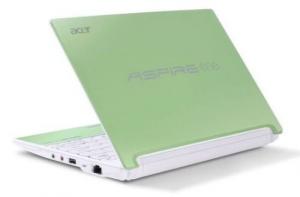 click image to enlarge
When you add the suffix "Happy" to the title of a product, as has happened with Acer and the latest version of its Aspire One, you could be accused of tempting fate. After all while users might be happy when everything works as it is meant to; any mishap or connection issue could bring about a complete change of emotion even if the problem was the result of elements outside the direct control of Acer. Well we shall see!
Naming issues aside, the Aspire One Happy is a netbook. The product is available in a range of colours. You can select from Candy Pink, Lavender Purple, Lime Green or Hawaii Blue. In each case your choice of colour will be restricted to the netbook's top cover and the strip running across the bottom of the keyboard. Everything else will be coloured white.
The Aspire One Happy is powered by a dual core 1.5GHz Intel Atom N550 processor with a 512MB cache. The processor is supported by 1GB of RAM and there is a 250GB hard drive. On board GMA 3150 graphics drive the 10.1 inch screen with the default resolution of 1024 x 600. Image quality is perfectly reasonable for most tasks that the Aspire One Happy will be asked to deal with by the user. Mounted on top of the default screen is a built-in webcam which, I must admit failed to excite me but then I was looking at myself.
Featuring full size keys that are flush to the unit, the white keyboard, with black lettering, performed well although some (myself included) could find it a little on the cramped size for heavy duty typing. However you can hold this netbook balanced on one hand while one-finger typing is carried out using the other hand. The supplied touchpad, with a wide button-bar, allows for two-finger gestures and caused me no problems although that did not stop me quickly installing a traditional mouse as is my preference. Positioned in the lower left corner of the unit is a series of LEDs indicating power, battery, HDD and 3G/Wireless LAN (2.4GHz) communication.
Various connection options are located on either side of this netbook. The left side houses two USB 2.0 ports, external VGA display and power connection for the supplied lead. Over on the right side you will find a 2-in-1 card reader with support for SD and MMC formats, headphone/speaker and microphone jacks, a third USB 2.0 port, Ethernet 10/100 port and a Kensington lock slot.
The 6-cell battery unit, as is standard with Aspire One models, slots into a compartment at the rear of the product. Depending upon the demands and chosen settings you place on this netbook, it should be possible to get up to four hours of power out of the battery. Of course having a big bearing on the power limitations will be whether your work is being conducted within the confines of Windows 7 Starter environment or that of Android 2.1.
During the initial set up of this netbook, with a recommendation that you are connected to a mains power source, you can opt to decide whether Windows or Android will take preference at boot-up time. There is an option to include a user-specified time delay during which the user can override the setting for Android and switch to Windows. This option is available from within Windows but not Android. Conversely there is an option to boot into Windows from Android but not in the reverse direction. In this case you will need to shut down Windows and then reboot into Android.
With Android you do get the benefit of an almost instant boot up – this tended to vary between 14 and 17 seconds on this netbook. Shut down took barely 4 seconds. Compare this to the 64 seconds required by Windows to give you control of the desktop with 38 seconds to shut down and you may well be tempted to opt for the Android experience as you check your emails, browse the Web, view your photos and listen to music as long as the images and music are stored in the Android partition otherwise they will be invisible to this Google software.
Some care does need to be taken as the back button used by Android is the Esc key which is in close proximity to the Aspire One Happy's on/off switch. I lost count of the times I inadvertently switch off the netbook because of this problem. The Windows operating system does give you McAfee Anti-Virus and a trial of Norton Back-up to help with protection.
As supplied by Laptops Direct (www.laptopsdirect.co.uk), the Aspire One Happy is priced at £246.97. You get reasonable performance with a choice of operating systems. No carry pouch is included but you do get a screen wipe. While I can see some users making use of Android for email and web browsing, which actually was the raison d'êtra for netbooks, I believe users will opt for Windows for productive work.
http://www.acer.co.uk/acer/productv.do?LanguageISOCtxParam=en&kcond61e.c2att101=92425&sp=page16e&ctx2.c2att1=17&link=ln438e&CountryISOCtxParam=UK&ctx1g.c2att92=842&ctx1.att21k=1&CRC=3053709455