Acer Goes Android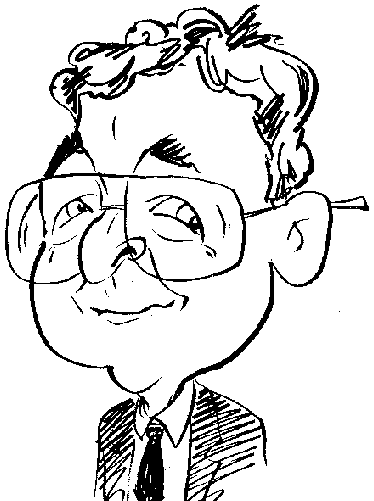 Review controls
When is a laptop not a laptop? A general answer might be when it is a netbook while a more specific answer could be when it is an Aspire One.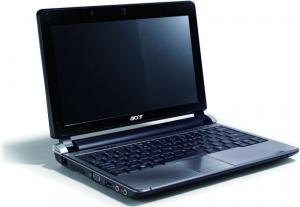 click image to enlarge
Currently Acer has released six different versions of the Aspire One, starting with the Linux driven unit and followed up with Windows XP and the business targeted Pro model. This review is based on the Aspire One D250 product that includes the Android operating system with dual booting capabilities.
Available in a choice of Ruby Red, Seashell White, Diamond Black or, in the case of the review model, Sapphire Blue, the Aspire One D250 measures a compact 258.5 x 184 x 25.4mm (W x D x H) with a weight of 1.11kg, including the 3-cell battery pack. As a result of its size and weight, this Aspire One can easily be balanced on one hand while typing with the other although I would suggest you would not want to adopt this pose for too long as the base of the unit does tend to get a little on the warm side.
Raising the lip with its sculptured corners reveals the 10.1-inch diagonal LCD screen with a resolution of 1024 x 600. Image quality is very respectable with vibrant colours especially in an indoor environment but you do loose some clarity in bright sunlight conditions. Mounted on top of the screen is a 1.3 mega-pixel Crystal Eye webcam with a choice of resolutions of either 640 x 480 or 320 x 240.
As you would expect from the Aspire One's dimensions, the size of the keyboard has been reduced somewhat from that available with a standard laptop. This does take a little getting used to but it is not an insurmountable obstacle. The keys themselves are of a reasonable size with large Shift, Caps Lock, Backspace and Enter keys. Overall the keyboard is responsive. I did note that on one occasion when I left the mouse (my preferred option over the supplied touchpad) resting on the spacebar with the cursor in a dialogue box, expecting a response, that the accidental input was accepted.
While you should not expect the full array of ports on a netbook, the Aspire One is not lacking in this respect. You get three USB ports (two on the right and one on the left), VGA-out, Ethernet, plus microphone and headset ports. There is also a memory card slot for the usual gang of SD, xD, MMC and Memory Stick formats. As is the case with all netbooks, no optical drive is included but you could make use of a USB port to attach one of the external units available such as the Sandberg USB DVD Mini Reader I used as part of the review process – this did reveal that audio input tended to be rather tinny to my ears.
The Aspire One D250 is powered by the Intel Atom processor N270 (1.6GHz, 533MHz FSB). You get 1GB of RAM which proved sufficient to run the pre-installed Windows XP Home. It is even possible to play various casual games; a number of trial versions are included. Storage is taken care of by a 160GB hard drive. There is support for WLAN (Acer Nplify 802.11b/g), 3G WAN and Bluetooth 2.1+EDR.
Earlier I mentioned that the Aspire One D250 comes with Android operating system. You have the choice of setting up this netbook to boot into either Windows XP or Android. Selecting the Android options allows you to get up and running within 18 seconds so that you can check on your emails, chat and browse the Internet using your Google account. Switching to Windows is straightforward and does not require a need to reboot thus retaining any previously established Internet connection. This does appear to be a one-way street as I was unable to move in the opposite direction. However it is ideal for those occasions when you just need to go online quickly.
The Aspire One D250 is a smart looking and well designed product. The combination of Windows XP Home and Android works well and adds to the functionality of this netbook. A quick check of the Internet revealed that this particular model is currently available for £249.99 from Amazon, which includes free delivery:
http://www.amazon.co.uk/gp/product/B002OBUIBO?ie=UTF8&tag=gadge0a-21&linkCode=as2&camp=1634
http://www.acer.co.uk/acer/productv.do?LanguageISOCtxParam=en&kcond61e.c2att101=58049&sp=page16e&ctx2.c2att1=17&link=ln438e&CountryISOCtxParam=UK&ctx1g.c2att92=842&ctx1.att21k=1&CRC=3340221729