A Windows Netbook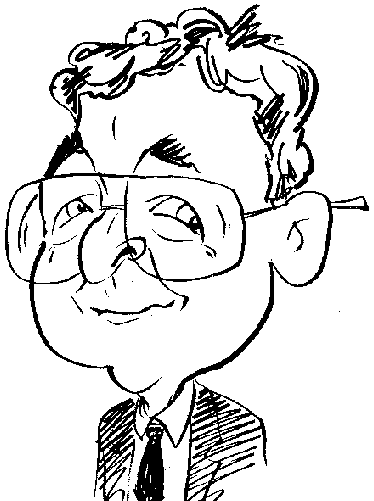 Review controls
Netbooks continue to hold a fascination for both manufacturers and consumers. Since their introduction by Asus some 20 months ago, these mini laptop devices, running either Windows XP or Linux, have racked up impressive sales figures for various companies – some more impressive than others.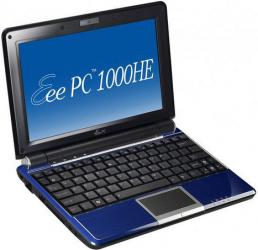 click image to enlarge
The latest Asus netbook to come under my gaze is the Eee PC 1000HE model which brings together a 10-inch WSVGA screen with a promised 9.5 hours of battery life and the Windows XP operating system. Encased within a fingerprint-attracting reflective black casing (you do get a cleaning cloth that can be used on the body casing and screen), the Eee PC 1000HE's dimensions, when closed, are 264 x 190 x 28mm with a weight of 3.2lb. A handy zipped, soft pouch is provided to help protect the netbook when in transit. A carry handle would have been appreciated but one was not available.
The Eee PC 1000HE is built around the Intel Atom 1.66GHz processor. It has 1GB of DDR2 RAM and makes use of the Mobile Intel 945 Express chipset. Taking care of storage is a 160GB hard drive that is split between two partitions. You also get 10GB of free online storage. Wireless connectivity is 802.11n plus there is Bluetooth 2.0 support.
Located at the rear of the netbook is an easily detachable battery pack which can be charged using the supplied AC power adapter with interchangeable two and three-pin plugs. Running along the left side of the unit are ports for a Kensington lock, LAN and USB connection plus microphone and headphone output jack sockets. Switching to the right side reveals a MMC/SD card slot (with support for SDHC); two additional USB ports; VGA out port; and the power input socket.
Once the netbook is open you are presented with a bright, clear, backlit WSVGA screen with a resolution of 1024 x 600 pixels. While rather small for serious work, this display is more than adequate for most eventualities. Situated above the screen is a built-in webcam for capturing still images or recording video clips.
The Eee PC 1000HE's keypad features 83 keys. The keys are fairly responsive although you might need to make minor adjustments to your typing style to compensate for its reduced area. Beneath the keyboard is a touchpad that provides single and two-finger gesture control for clicking, tapping, dragging, scrolling and zooming activities. I found the touchpad to be less responsive than some that I have used and quickly opted to use a wireless USB mouse for improved control. Sandwiched between the main keyboard and screen are Instant Keys that can be used to turn on/off the backlight, adjust the resolution and carry out a couple of user-defined tasks.
As mentioned earlier, the Eee PC 1000HE comes with Windows XP pre-installed. The system certainly booted up quicker than my normal laptop and desktop machines but then the netbook was not weighed down by the additional furniture that was resident on both these systems. In case of problems with the Windows software, Asus supplies a support DVD (you need to provide an external drive) and a Recovery Partition.
On defining aspect of any netbook is its battery life. Asus has rated the Eee PC 1000HE at 9.5 hours. I was unable to duplicate this figure. Avoiding heavy duty tasks for which the netbook was never designed to handle (watching HD movies and playing graphic intensive games), I was generally able to squeeze between 7 and 8 hours of usage.
Overall the Asus Eee PC 1000HE is a well-designed netbook. Perhaps some might consider it a little on the thick side but you do get a nice 10-inch display, 160GB of hard disk space plus 10GB of online storage with a webcam and 802.11n wireless connectivity. Pricing should be in the region of £325.
http://uk.asus.com/products.aspx?l1=24&l2=164&l3=0&l4=0&model=2792&modelmenu=1
Amazon have the Asus EeePC 1000HE available for £304.97 including free delivering on the following link:
http://www.amazon.co.uk/gp/product/B001UE8LAG?ie=UTF8&tag=gadge0a-21&linkCode=as2&camp=1634
Amazon have the Asus EeePC 1000HE available for $383.94 including free delivering on the following link:
http://www.amazon.com/gp/product/B001QTXL82?ie=UTF8&tag=gadge0a5-20&linkCode=as2&camp=1789
Amazon have the Asus EeePC 1000HE available for €365,90 including free delivering on the following link:
http://www.amazon.fr/gp/product/B001Y754JA?ie=UTF8&tag=gadge04-21&linkCode=as2&camp=1642