A Selection of Logitech Goodies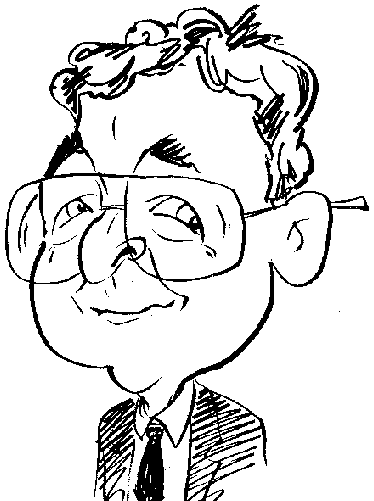 A warm, sunny day (yes there were one or two this year) in Central London provided the opportunity to check out some of Logitech's new products.

Logitech
MX
Air
mouse
Originally referred to as "The Mouse Company", Logitech has developed into a world leader in the development and manufacture of a range of personal computer peripherals that make use of the latest technology. Whether you are looking for keyboards, mice (of course), speaker systems, audio management, webcams, notebook expansion devices and headsets then Logitech has products to offer. The following are a selection of what we can look forward to over the coming months.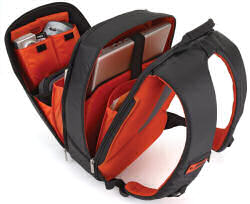 Logitech
kinetic rucksack
It seems appropriate to start off this round-up with some of the new mice that will carry the Logitech brand and compete for our disposable income. Leading the way with its innovative styling and feature list is the MX Air® Rechargeable Cordless Air Mouse. Not only can this slim mouse work on the normal desktop or mouse mat surface but it can perform its designated tasks when being waved in the air. This feat is made possible by the patented Freespace® motion control technology that combines MEMS (micro-electro-mechanical systems), DSP (digital signal processing) technology and RF (radio frequency) wireless technology with a range of up to ten metres. This mouse uses a touch-sensitive scroll panel instead of the traditional scroll wheel. I just wonder how many users will pay £99.99 for a mouse, even one as stylish and innovative as this one.
Other desktop mice include the MX® Revolution Cordless Laser Mouse featuring a one-touch search button and a MicroGear Precision Scroll Wheel priced at £69.99 and the G9 Laser Mouse with interchangeable grips and adjustable laser engine also priced at £69.99. Notebook users have not been forgotten with cordless laser and optical models being made available. Included in this category are the VX Nano Cordless Laser Mouse (£49.99) featuring the world's smallest USB receiver and the V470 Cordless Laser Mouse (£34.99) that connects to Bluetooth enabled laptops without the need of an external receiver.

Logitech
Wave
®
desktop
set
Along with the various mice, Logitech has also introduced its Cordless Desktop Wave® product. The keyboard element of this kit brings together a wave design with a gentle U-shaped curve designed to provide a natural angle for the user's hands and fingers. A cushioned palm rest adds to the comfort quota. A high performance laser mouse completes this set which is priced at £69.99. Gamers may prefer the feature set of the G15 Keyboard. Offering an integrated LCD screen, this keyboard has six programmable keys with three shift modes making a total of 18 programmable actions per game or application. Backlit keys provide visibility when playing in darken environments while a "Game Mode" switch can be used to enable or disable Windows keys. This keyboard will be available for £69.99.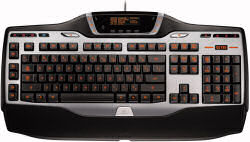 Logitech
G15
Gaming
keyboard
As well as the previously mentioned mice, Notebook peripherals are particularly well represented with three different stands, a speaker system plus a couple of bags to mention just some. The entry-level Alto® Express Notebook Stand is a translucent unit that positions the notebook at an angle with the screen at eye level. It has been priced at £19.99. Adding a four-port USB hub to the mix is the Alto? Connect Notebook Stand with rubber bumps and Teflon-like feet. This unit will cost £49.99. The third stand is the Alto? Cordless Notebook Stand which includes a cordless comfort keyboard and a USB hub. Pricing has been set at £69.99.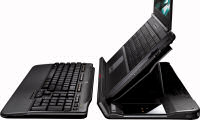 Logitech
Alto
notebook
stand
Combining an integrated three-port USB hub, the AudioHub Notebook Speaker System features an adjustable three-chamber design with integrated subwoofer. This unit will cost £169.99. Using exo-shell casing, Logitech has developed a backpack and briefcase style of notebook bags. These bags have been priced at £69.99 each.
Featuring Carl Zeiss optics are the latest additions to Logitech's webcam range. Designed for notebook use is the QuickCam Pro while the QuickCam Pro 9000 is more for desktop systems. Both units feature a five-element glass lens, a true two-megapixel sensor capable of capturing eight-megapixel photos and High Definition video plus auto focus capability. Pricing for both units has been set at £69.99.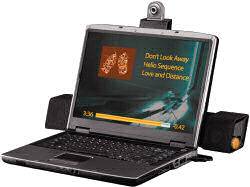 Logitech
Audio Hub
Completing this round-up are a couple of headsets. The ClearChat Comfort USB PC model has been priced at £34.99 while the ClearChat Pro USB PC unit is slightly more expensive at £39.99. Both units incorporate a noise-cancelling boom microphone and padded ear cups. These devices are compatible with all common PC calling applications. The Pro unit has the added advantage of laser-tuned speaker drivers and a SoundSwitch? equaliser that allows different settings for voice, music and gaming activities.