Colour Laser All-in-One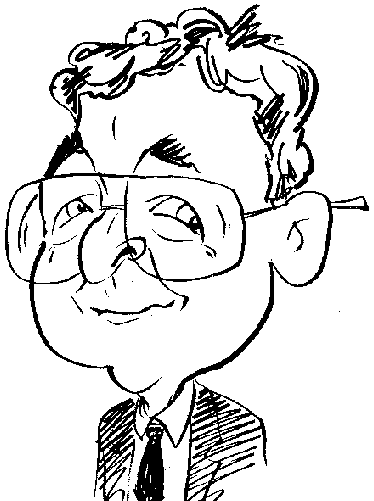 Continuing my look at various Brother devices, it is the turn of a colour laser All-in-One model.

click image to enlarge
Forming part of Brother's latest line up of All-in-One or multifunction devices is the company's DCP-9015CDN model. This combination of colour laser printer and A4 flatbed scanner delivering print, scan and copy features. The DCP-9015CDN also provides the user with Duplex printing and a choice of connectivity options made up of USB, wired or wireless linking. There is also support for remote print features through the use of AirPrint and Google Cloud Print.
The DCP-9015CDN is certainly no shrinking violet. It has an impressive presence within its environment. Decked out in a two-tone grey colour scheme, this box has dimensions of 410 x 483 x 410mm (W x D x H) and weighs in at 23.2kg. Perched on top of the removable paper tray, with its capacity of up to 250 sheets, is the colour laser printer which then supports the A4 flatbed scanner. Disappointingly this enclosed paper tray does not feature any means by which you can easily check on the paper level. This lack of a checking feature could result in running out of paper partway through a print run.
Unlike the Brother MFC-L2700DN reviewed recently, the four toner cartridges used by the product are already inserted into the bowels of the printer's body. However you need to remove each toner cartridge and detach an orange plastic protective shield before re-inserting each one back into its correct position after also clearing away a separate paper protective sheet. Each toner cartridge (yellow, magenta, cyan and black) is clearly labelled as are the slots into which they fit, so there should be no confusion where each cartridge should go.
Featured on the front of this device, just above the sunken opening into which printed documents are ejected, is a 9.3cm TFT colour touch screen. Apart from one instance, this screen was a joy to use and fairly quick to respond to the pressure of my finger. The one exception was when setting up the date and time for use by the printer which required pressing an OK button to confirm the appropriate data. This OK button was positioned in the lower right corner of the screen and it would only respond if my finger pressed extremely tight to the corner.
Supplied with this Brother device is a software CD that contains drivers, utilities and a PDF version of the User Manual. As part of the installation and setting up of the MFL-Pro Suite you have a choice of opting for a USB, wired or wireless connection to a computer set up. Appropriate steps for the chosen method will be displayed on the screen for the user to follow.
If you opt for a wireless connection, then the on-screen instructions tend to concentrate on a link up that will initially require a USB lead to be present. You will also need to know the Network key for your system. There is, however, for those with a router that supports WPS or AOSS, a more straightforward process detailed in the Quick Start Guide. This is the route I would recommend as it requires minimal intervention on the part of the user.
The DCP-9015CDW can be used to print documents stored on computers that are connected to the network or from mobile devices with the appropriate software. The Brother print driver gives you the choice of Normal or Fine quality. These are rated at 600 x 600 dpi and 2400 dpi. You can select from document types that include standard, photo/image and mixed content. Other options include Toner Saver mode, Paper Saver Print and applying Duplex printing. Several specific Print Profiles are provided and you can create others for use with certain print jobs.
I ran various print tests using documents containing just text, mixed text and graphics, and a full page image. In all cases I used the two print quality settings of Normal and Fine on standard copy paper. I was able to achieve the print speeds shown in the table below.
Brother DCP-9015CDW

| Document Type | 600 x 600 dpi | 2400 dpi |
| --- | --- | --- |
| Text only | 18ppm | 17ppm |
| Mixed Text and Graphics | 18ppm | 17ppm |
| Full page image | 18ppm | 17ppm |
These numbers confirmed Brother's rating for this model. I also printed a 6090-word document using the Normal print quality with the Duplex option turned on. The six double-sided pages took 1 minute 37 seconds for the printing to be completed. I was happy with the quality of all the documents produced.
While the lack of an ADF module is disappointing with this particular multifunction device, in other respects it performs well as it provides the office user with print and scan capabilities. Brother has priced the DCP-9015CDW at £226.80. Replacement toner cartridges are listed at £74.39 for the Black cartridge with a capacity of 2500 pages with cartridges for the three colours priced at £71.99 each with a capacity rated at 1400 pages.
http://www.brother.co.uk/printers/colour-laser-printers/dcp9015cdw