QuickCam Deluxe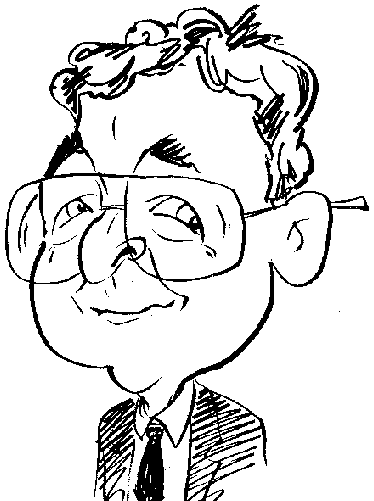 Review controls
Adding live video capability to your notebook can be as easy as attaching a USB device to your system
Buy Now
Logitech QuickCam DeLuxe
only £33.76 from Amazon

£39.99 from PC World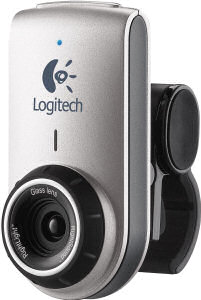 As part of its webcam family of products, Logitech has released the QuickCam Deluxe specifically for use with a notebook. While it is theoretically possible to use this webcam with a desktop system, you would need to have a fairly thin LCD monitor for attaching the device. There would also be a problem with the USB lead as this is permanently attached and only measures 74cm which is more than adequate for a notebook but not so for a desktop system. So having resolved the issue of notebook exclusiveness for this webcam, let's take a look at the product itself.
Logitech has packed a 1.3 mega-pixel camera with adjustable focus, glass lens, snapshot button and integrated microphone into a 59 x 30mm body. This matt silver coloured unit, with the camera at one end and the snapshot button at the other, has an attached spring clip that can be adjusted to various angles to suit the situation when positioning it on the display. As mentioned earlier there is a permanently attached USB lead for connecting to a spare port. However before attaching the webcam, you will need to install the supplied software.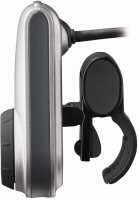 My initial attempt at installing the software hit a snag with apparently nothing happening although the software routine was still active. A restart of the computer cleared the problem and the installation proceeded on its merry way by offering to check and download any updated software. Accepting this offer, a download of approximately 45MB of data took place. Once the installation restarted, there is an option is to include Logitech Desktop Messenger which provides information regarding software updates and other news. At the appropriate point during the installation you will be advised when to attach the webcam to your notebook. Once the device has been recognised and the installation concluded, an automatic wizard will kick in and lead you through the process of checking audio output and the microphone volume level.
When up and running, the QuickCam software places two items on your desktop. The main window will display the current scene being captured by the camera. There will be options to capture a video recording; take a snapshot; and alter the default video size setting with a choice of 320 x 240, 640 x 480 or 1.3 mega-pixel with the latter only allowing still image capture. Thumbnails of captured videos and snapshots will be displayed in a gallery pane. Captured items can be forwarded to others via a direct email link; sent to the printer; or discarded. The quality of the live video monitoring is perfectly acceptable, no doubt helped by Logitech's RightLight technology, although you can help if you direct the camera away from bright sunlight.
The second item is a floating toolbar that provides the means to carry out various tasks and adjust settings. As part of the standard package, Logitech has included a number of fun filter which can be applied to the on-screen images. Included amongst these filters are ones to apply a fish-eye lens; give a 50's movie grainy effect; and pixelate the screen. There is also an option to replace the live image with a privacy shield using an image of your own choice.
The webcam can work in conjunction with a number of third-party applications such as Skype and Yahoo! Messenger. These applications are not included with the product but you are provided with a link to download the software. The packaging also mentions HP PhotoSmart Elements (again another download) but I was unable to discover any reference to this in the supplied documentation or a link to the software.
The webcam settings option allows you to zoom in/out of the current scene plus manually adjust pan and tilt settings. Face tracking can be turned on so that the camera automatically adjusts its view of the subject. I found this feature rather haphazard in its approach, often reacting to a hand movement while totally ignoring the rest of the subject matter. It was extremely disconcerting and, as a result, this feature was rarely implemented. An anti-flicker feature can be set to either 50Hz or 60Hz while the image orientation can be mirror and/or inverted. Audio volume can be adjusted and an echo cancelling feature applied.
Captured content, whether of the still or video variety, was fine when using 320 x 240 or 640 x 480 mode. However there was a drop in quality with images captured in 1.3 megapixel mode. The product has been priced at £39.99 and is well worth considering. Amazon currently have it priced at £33.95.
http://www.logitech.com/index.cfm/webcam_communications/webcams/devices/2988&cl=gb,en