The Smallest Yet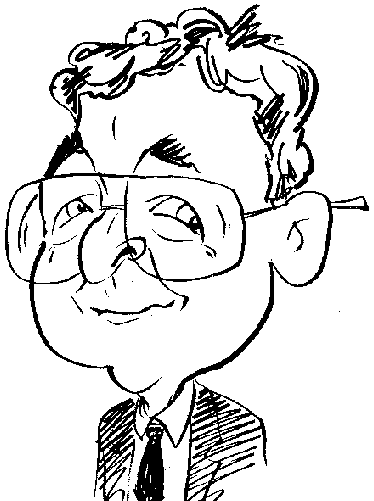 Size isn't everything. On the one hand small is important with regards to physical dimensions but then large also has its advantages when capacity enters the equation as with a portable storage device.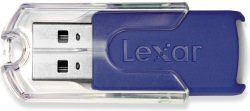 USB flash drives are definitely getting smaller. I am referring, of course, to the physical dimensions of the device rather than its capacity which, incidentally, seems to be going in the opposite direction. As the devices shrink in size so the capacity they can hold grows. Taking over as the smallest USB flash drive that I have seen is the rather impressively named JumpDrive FireFly device.
Developed by Lexar Media Inc., a leading manufacturer of flash memory cards and USB flash drives, the JumpDrive FireFly comes in a variety of colours used to indicate the capacity of the drive. The smallest capacity of 256MB is coloured red; green is used for 512MB; blue means the device can hold 1GB; black is for 2GB; and white is the livery used to indicate the device has 4GB of capacity. According to Lexar Media, you should be able to either 4,000 pictures, 65 hours of music or 540 minutes of video on the white unit.
Whatever the colour of the drive, it will have a transparent, plastic protective sleeve to protect the USB connector when the JumpDrive FireFly is in transit. This sheaf can be attached to a key-ring or similar accoutrement.
As mentioned earlier, this particular USB flash drive is rather small in size. With the protective sheaf in position the JumpDrive FireFly measures just 49 x 19 x 9mm. Remove the sheaf and you are left with a device that comes in at 43 x 16 x 7mm. When slotted into an available USB port, either on a Windows 98SE and later systems or Apple Mac, this USB 2.0 device will flash its blue "tail light" LED to indicate when disk activity is taking place and also acting as a warning not to remove the unit during data transfer.
Bundled with the JumpDrive FireFly device are three software items from Google. These are Google Desktop, Google Toolbar for Internet Explorer and Picasa, a tool for organising, editing and sharing your digital images. A single installation procedure is provides that allows you to select which of these items you wish to use.
Testing the JumpDrive FireFly's write speed proved to be very disappointing. Copying 780MB of data made up of 215 files spread over 20 folders took over 12 minutes with an average transfer rate of only 1.07MB per second. The read speed was far better achieving a reasonable rate of 6.24MB per second. These tests were carried out using the 2GB version of the product using a USB 2.0 connection.
Pricing for the JumpDrive FireFly device various was around £10 to up £82 depending upon capacity. While the get a reasonable amount of storage capacity for your money, the product's write capability does count against the product. It may be top of the class when it comes to size but it does needs to try harder with regards to performance especially when writing data.