Logitech MM28 Portable Speaker

Published Sep 30, 2006 Author
bigal
Review controls
Ultra Thin MXT Flat Panel Technology speakers for laptops, MP3 players and anything with a standard headphone socket.
Buy Now
Logitech MM28 Speakers
only £18.97 from Amazon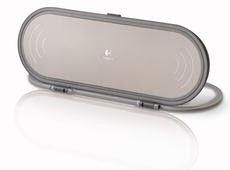 Over the years I have owned various sets of portable speakers for walkmans, Minidisc players and MP3 players but now I was looking for a small, but powerful speaker package for my new laptop.
I needed something that would fit nicely into a laptop bag, look the part (important for me) and of course, and most importantly, sound OK. Now lets get one thing clear about portable speakers, we are never going to get the same sound quality we would get from a dedicated stereo set up, but having owned the Logitechs for a few days I have to say that they are they are pretty darn close.
I got the Logitech MM28s from Amazon for £30 with free P & P, and upon taking them out of the box they are neat, aesthetically pleasing to look at and small enough to pack away with a lappy. At this point I should correct myself really, I keep saying "they" when really I should say "it" because the Logitech is one flat panel unit with two speakers built in.
The best way to describe it I would say is that the actual shape of the speaker is the same as a capsule type pill, 15ins long, 5ins high and 25mm deep with a clear plastic cover that protects the speaker when not in use and doubles as a fold out stand when in use. Silver in colour.
The sound is amazingly clear and bright, with airy trebles and vocals that sound like a much bigger speaker package. The bass is not worth writing about, but it really doesn't matter because the package compensates with solid lower tones that are substantial without being thumpy.
I tried the speaker with a variety of gadgets.
With my HP Pavilion lappy I would give it 7/10...the bass tended to buzz a little, but with Windows Media player the volume was loud enough on level 25/100.
With my Rio Karma MP3 player the quality was much better, the vocals on Kate Bush's Aerial album were beautifully clear, atmospheric and airy, with the lights out and the volume up to 24/30 you really would think that (other than the bass) you were listening to a dedicated permanent set up....9/10.
It depends I guess on where you site the speaker, it performed better on a softwood table than a solid non porous surface, where it tended to buzz a bit on bassier bits.
I would say that to get the best from the unit stay clear of thumpy bass and look towards tracks with vocals and guitar, piano instrumentals.
It runs from either mains or with 4 AA batteries which promises 45 hours of playing time.
The only downside if the measly 15ins headphone lead built into the unit which does not allow you to site the unit away from your device of choice, however this was quickly cleared up with an extension lead.
Overall 9/10...a beautiful unit, worth every penny at £30, get it while you can.
Link to Logitech information : http://www.logitech.com/index.cfm/products/details/GB/EN,CRID=2661,CONTENTID=10786