Apple with the Intel Factor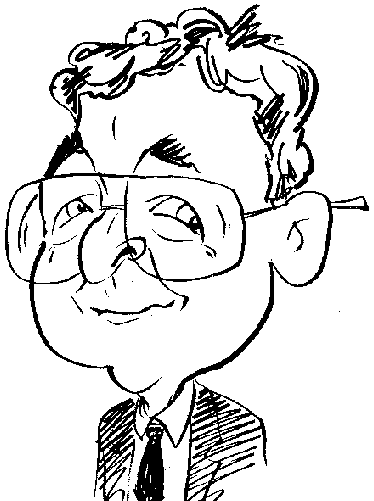 Review controls
Steve Jobs reveals the new products developed following the recent Apple / Intel agreement.
The recent announcement of the tie-up between Apple and Intel has certainly caused several ripples that have quickly formed into new products in both the software and hardware categories. Steve Jobs took the opportunity offered by his keynote address at Macworld, San Francisco to reveal the initial product offerings to benefit from this new co-operation between two of the major forces in the field of computing.
Leading the way was the all-dancing, all-singing new iMac with an Intel Core Duo processor providing the heart beat. The Intel contribution has allowed the Mac engineers to ramp up performance to double that of its predecessor based on industry-standard tests. As with the previous model, the new iMac will be available in 17 and 20-inch widescreen LCD versions. The 17-inch model will have a 1.83GHz Intel Core Duo processor and a 160GB serial ATA hard drive while the 20-inch product has the faster 2.0GHz Intel Core Duo processor and a 200GB hard drive. Both models feature 512MB of 667MHz DDR2 SDRAM expandable to 2GB; 8x Super Drive with double-layer support; PCI Express-based ATI Radeon X1600 with 128MB GDDR3 memory; built-in iSight video camera; Apple Extreme wireless networking and Bluetooth 2.0 + EDR (Enhanced Data Rate). An infrared Apple remote, Mighty Mouse and Apple keyboard are included as standard. Prices have been set at £929 for the 17-inch model and £1229 for the 20-inch model.
Replacing the PowerBook G4, Apple has introduced the MacBook Pro notebook with the new Intel Core Duo processor that can out-perform its predecessor by a factor of up to four times. Two models will be available. One will have a 1.67GHz Intel Core Duo processor with 512MB of 667MHz DDR2 SDRAM; 80GB hard drive and PCI Express-based ATI Mobility Radeon X1600 with 128MB GDDR3 memory at a price of £1,429. The second unit features a 1.83GHz Intel Core Duo processor with 1GB of 667MHz DDR2 SDRAM; 100GB hard drive and 256MB GDDR3 memory on the graphics card. Pricing for the more powerful unit has been set at £1,779. Both models have a DVI-out port; built-in Dual Link support for driving an Apple 30-inch cinema HD display; iSight video camera; two USB ports and one FireWire 400 port; wireless networking and Bluetooth 2.0 + EDR; infrared Apple remote; Trackpad and illuminated keyboard.
An additional new feature of these notebooks is Apple's patent-pending MagSafe magnetic power connector. Apple believes this innovation will make changing the battery easier and reduce the possibility of the notebook being dislodged from its working surface. If the power cord is accidentally yanked by a passer-by then the magnetic contact would be broken leaving the notebook in a safe position rather than drag it on to the floor where damaged could easily be the result.
Each of the new Mac models, whether desktop or notebook variety, comes with Mac OS X version 10.4.4. Code named "Tiger", this operating system includes Safari, Mail, iCal, iChat AV, Front Row and Photo Booth running natively on the Intel-based hardware. Also included is a software translation utility entitled Rosetta. This should ensure that most of the Mac OS X PowerPC applications will run on the new hardware.
Steve Jobs also announced new versions of iWork and iLife. With a suggested retail price of £55, iWork '06 is a suite of productivity tools for creating documents and presentations with image editing, masking and spreadsheet-like table features. iLife '06 is available at a price of £55 and will be bundled with all new Macs. This suite of digital lifestyle applications include photo management tools; motion themes to spice up home movies; GarageBand for the creation of professional-quality Podcasts; and iWeb for developing websites.