G-Drive 3TB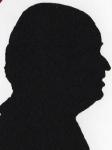 There is often a long interval between requesting an item and it arriving, this is certainly the case here with this well constructed USB external drive. The manufacturer G Drive calls this a mobile USB drive that works on both MAC and Windows.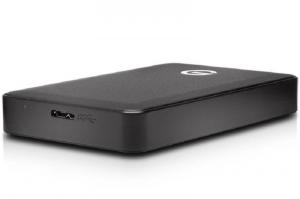 click image to enlarge
It is 12.5x8x1.7cm, the length increases by 4cm with the supplied 60cm USB3 cable attached. It weighs 170grams.
The stated transfer rate is 'up to 136MB/s' according to their website. It is available in 1TB in Black or Grey, 2TB in Black or 3TB in Black as I received. The prices given on their site in dollars are $69, $119 or $179.
It is a 5400RPM class drive speed.
Unusually for external drives that I see this is formatted for MAC but it is just a matter of going to Administrated Tools, Computer Management, Storage and then you should see a unit of 2794.32GB which you may need to assign a drive letter for, after this it can plugged in as often as you like and Windows should find it, the advice above was for Windows 7 but other versions may vary slightly.
It is a USB3 drive but it works without problem on USB2 but at a slower speed. It comes with a three year warranty but this is for the drive and not for any data that may be stored on it.
There is a silvered 'G' on the face with the supplied 60cm USB3 lead emerging front and centre, there is a white pin hole light to the left of this that flashes when the drive is being accessed.
I copied a range of files both large and small via USB2 and USB3 and in my tests those copied via USB3 were copied around 2.7 times faster than the same files using USB2.
I also used it for storing my Acronis backups over several weeks.
Files were also moved to a notebook and also a Tablet all without problem, while this is a portable drive that I moved around I would suggest you always make sure no files are being written or transferred when you disconnect and when in use do make sure the drive is on a flat surface.
One of the units I connected it to had USB sockets on the front and the lead supplied is quite stiff – probably a sign of quality – so it tends to bend only slowly and it needs space which may often be at a premium so site it with care to make sure it is not in the way of working.
The matt black case looks like plastic but it is aluminium so in theory anyway it might withstand the odd knock, but being a wimp I did not test this.
I did my normal checks to find the best price for this unit and to my surprise it seems to be cheapest in the Apple Store - not somewhere I normally find value prices - but they have it for £159.95 not far off the current dollar/pound exchange rate.
It is also available available from Amazon, with free shipping, for £168.59.