The New Apple iPad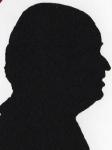 Review controls
While various versions of the Apple iPad have been around for a while their PR in the UK is less than happy to let journalists review their kit, so it falls upon others to loan out their kit, in this case it was T-Mobile who loaned the unit.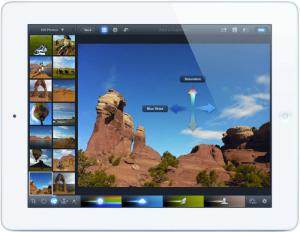 click image to enlarge
While I have had two iPods and most recently an iPod Touch no iPhone or iPad has come across my desk so whilst I have reviewed numerous Android devices with similar abilities I am a total novice with an iPad, here my thoughts.
As you would expect both video and audio were excellent. Sound quality from the internal speaker was also loud enough for a normal room. My first cheer came when I discovered the side lock switch could be used to stop screen rotation.
The top edge of the screen has a 3.5mm jack for headphones or earbuds and the on/off switch. The left side is clear apart from a door hiding your ISP connection card. The base has the standard 'i' 30 pin adapter but I found this would only charge with the one supplied with this using the wall plug outlet, other cables would sync but not charge. The right side has the volume up/down and the already mentioned multi purpose lock slider.
While images taken with the front facing camera were fine for 'Skype' or other such products I was less than happy with the rear facing camera its position near the top left corner meant you could easily obscure the lens.
The screen display is sharp and the processor is Quad Core as well as the latest iOS 5.1 operating system means it should be fast. As a novice I set it up to run on my wireless network before I tried using it out and about.
The Home screen loops nearly the same as my iPod Touch with most of the icons the same. Flip right and any Apps you download from the Apple Store are here, Flip left and you find a rather good search which can be internal or external.
It looks very like the iPad2 but I am told this is around 60grams heavier so out and about you may notice it in the wrist. The viewable screen is 20x14.5cm which gives you a 9.7inch diagonal display, the screen resolution 1536x2048.
The curved edges and the Aluminium back mean that it feels good in the hand and while the screen is reflective in normal light the fingermarks do not show, however when I found some sunlight I was looking for a cloth to wipe them away.
It has 32GB of memory (just under 28GB available). It has 1GB of RAM which I understand is twice that from what earlier versions had. The notifications bar can be accessed by swiping down from where the small digital clock sits at the top of the screen, simple once you know. Learning to use all your fingers on the screen can have rewards but as with all new features it is perhaps best practiced behind closed doors.
I think I have just about found most a pinching motion takes you to the home screen, flicking up will open the multi task window while swiping left takes you between all the open windows, in theory this will save you time.
I found email easy to setup – while that is true of Gmail on most platforms – others often are not that easy. All worked as you would wish with the iPad. For those addicted to Twitter it is possible to take an image an send it immediately which some will like. Maybe its me but I found surfing with Safari produced crisp sharp and responsive screen with both test and photos looking good. I imported some of my own captured videos and they played well and sounded good.
As stated its T-Mobile who loaned this unit to me so now I know what some others rave about. It is available for £279 in Black or White and £25 a month with 1GB or Data plus an additional 1GB to use between Midnight and 10AM.