Apple iPhone 6S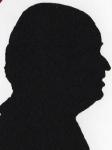 Due to Apple in the UK being, shall we say, frugal with items they send out for review the whole Apple brand gets little coverage. Recently the same external source supplied me with an iPad to review and now the latest iPhone, the S6.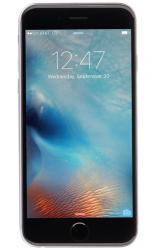 click image to enlarge
The Apple iPone 6s measures 12.5x6.5.6cm and weights 142grams. The edges are rounded so the viewable screen is 10.5x5.5cm the screen is 1334x760 pixels, this is called a 4.7inch display.
A total of 24 icons are viewable in portrait mode, twenty above the line and four fixed items phone, browser, mail and music below the line.
For those coming from Android the main thing to adjust to is that below the screen is just a single button.
Going round the unit, the right side has the on/off button. The base has power connector and 3.5mm socket for headphones. The left side has volume up and down while the top is clear. The back has the camera top right with LED flash beside it.
So let's start with the rather good 12MP camera which at the touch of a button on the screen can become the ubiquitous selfie but unlike most Android phones every other function available is available from the one screen. It appears Apple call the Selfie mode Facetime and this is 5MP. Video can be full HD at up to 60FPS.
During my short test period the upgrade from iOS 9.02 to 9.2 came through and it was conducted quickly and efficiently. Then just as it was about to go back 9.2.1 arrived.
While I have not been a fan of i-devices I could become one. The App store seems to work efficiently and quickly or maybe the items I wanted to complete my tests were just easily downloadable, as my review period was short I cannot draw any firm conclusions.
For those like me who turn their phone off the boot up time is only a tad over 10 seconds and shutdown just 3 seconds.
The supplied Apps work well and the built in Health App works without any setting up and in my tests gave very acceptable results in that they tallied closely with those from my dedicated watch giving the number of steps, workout (walking-running) as well as the number staircases walked up which my watch does not tell me about.
The back of my unit was silver grey with the face shiny black but it did not seem to show fingermarks as much as some units.
Sound quality from the inbuilt speaker was OK and the screen showed video that was perfectly watchable.
I know a couple of people with earlier iPhones and they moan a lot about the lack of battery life between charges. So I tested this and was more than happy with it over a 14 hour work day – I am pleased to say these are few far between at my age – but it was still going strong having been on all-day.
Yes Apple do some things differently than Android or as an Apple use you could say Android do some things differently.
Also in the box are a pair of OK earphones with mic as well as a Lightning (charge) cable and USB plug for charging.
The price you pay depends mainly on the amount of memory, 16GB-64GB-128GB. On a pay monthly contract it can be as little at £36 a month with £149 upfront.
Currently Vodafone have a RED bundle which they say is their best seller with unlimited texts, unlimited minutes and 6GB data for £49 a month and only £29 upfront.