Toshiba 40inch Smart TV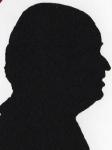 Review controls
Having recently looked at larger TVs from LG and Samsung it seems only right to look at another of the major manufacturers Toshiba, while most will think of Toshiba for notebooks they also do TVs and other home items.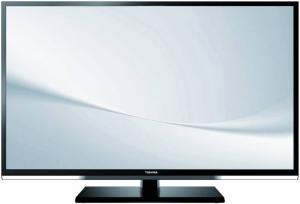 click image to enlarge
It is 91x52x4cm and it is only 2cm thick at the edges. The viewable screen is 89x59cm giving the notional diagonal imperial measurement of 40inches, the stand is glass and is 38x20cm it raises the screen by 7cm from the table or whatever you stand it on, four fittings are supplied to allow you to fit into a wall kit should you want to wall mount.
The stand allows around 15degrees of side to side movement. The screen however is fixed in the normal vertical position.
Plug in your aerial then the mains lead and switch on, it should automatically scan, a digital only scan takes around two minutes and it found 122 stations a mix of TV, Data and Radio, the former includes the current five HD offerings.
Picture quality on SD and HD was excellent as was sound in fact a very good TV. Watching HD especially on things like wildlife programs was a joy and probably worth the price of the unit on its own. It of course has 3D capability.
The 54 key remote control can access everything and can be a little overwhelming as the normal ubiquitous five position joystick is at the centre of things but with an eight position one outside it giving dexterity good reign.
The connections at the side and rear of the TV are numerous but all are well marked and the manual describes everything. For some reason even though the TV was new no documentation was in the box however Toshibas agency promptly sent me a PDF version which showed me all that was required to get everything setup.
You can of course use it on a wired and wireless network, wired is just a matter of connecting an Ethernet cable but unless you have a long cable it does mean your TV will need to be close to your router. Wireless is easier and of course no wires to annoy the lounge police. It supports Push Button connection or you can input your passcode using the onscreen keyboard.
While most will prefer a standalone method of recording TV you can attach a USB hard disc to one of the ports and record TV either while you watch (instant recording) or a timed recording for when its not convenient to watch.
You get a lot of extras using Toshiba Places and not just iPlayer and ITV player and other such items but they are there. Also available are extra Video and Audio services some of course are chargeable either for the whole service or individual events.
Other things available are a standard web browser and Skype but the latter will require you to attach a USB webcam. You can of course use the TV as a Media Player for photos, audio and video. It can also be a DLNA device.
This unit has the fastest Digital Text service I have used, the electronic program guide is nice and of course you can set a PIN to stop children watching certain channels. As I said earlier this is a very nice compact large TV at 40 inches but it takes less overall room than my own 32inch TV and it certainly weights a lot less.
If you are looking for a new LED TV then this neat model should certainly form part of a short list. The TL968 40inch TV is available from the first link below for £479.99 with free delivery.
http://www.amazon.co.uk/gp/product/B00A3W0H80?ie=UTF8&tag=gadge0a-21&linkCode=as2&camp=1634
http://www.toshiba.co.uk/television/3d/tl/40-tl968-smart-3d-led-tv/