Clean or Light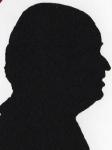 The first could be used in the car or for accessing those hard to get to corners it comes with a rechargeable battery. The second to spice up your house lighting, these LED bulbs produce any colour you want from an App.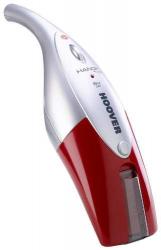 click image to enlarge
Hoover Handy Plus
I have been using this far more than I thought the odd spill (dry) or crumbs neither or which merit getting out the large vacuum. Of course the car is what you think of with a handheld unit but it does have many other uses not least somewhere where a full sized unit will not go, that odd corner where the cobwebs grow but its only inches wide so you would need to more the bookcase. Also those places on a shelf or a ledge, when you have it you find the uses.
It is 45x10x10cm and weights 705grams. However the dimensions are somewhat misleading as either end – the handle and the nozzle are only 3x2cm. There is only one dust or bit collector and this folds into the unit when not in use.
The control is a simple on/off slider and further along the top a push button to release the body in the centre and allow you to remove the filter and the area behind it to empty the contents. It has a simple mechanism for those small jobs.
It is not designed for the whole house and if you used it for such you would certainly get a bad back with all the bending involved and you would have to empty the container quite a lot. But those crumbs either on the kitchen table or the floor it devours, those hard to get corners greater than 3x1.5cm the flip out fitment will get into.
It is supplied with a two metre long flex to the hard wired 13amp plug/power brick, however it is not designed to be used on mains this is only to charge the internal battery and the lead plugs into the end of the handle.
As with all electrical devices there is a wadge of documentation to cover operations and guarantee the User Instructions are in seventeen languages but luckily they follow one another so a single column for a single language. The Hoover Handy Plus is available direct from Hoover for £29.99 including free delivery. It's also available from Amazon for £27.99, also delivered free of charge.
Philips Hue
The initial set consists of three screw fitting bulbs and a small box to fit into your Ethernet circuit and then give you Wireless control using either an 'i' or Android device via a small downloadable App to give far more than on/off.
Once the App is downloaded you only need Internet connectivity to control things from outside your Wireless network. This is great if you know you are going to be home late and just want to turn lights on or off.
Everything else such as colour can be achieved from within the App so if you have a favourite colour in an image bring that into the App highlight that area and that is the colour the bulbs will show, very clever and easy to achieve.
This is also achievable from a colour palette, so with the three bulbs – said to be the amount needed to power a main room – each of these LED bulbs is the equivalent of a standard 50 watt bulb, can be set to different colours.
Perhaps one of the more interesting features is the ability to have different shades of white to suit various moods and situations. These are Relax, Concentrate, Energize and Reading each of which can also be adjusted for brightness.
For me this can never catch on in the UK while they are only available as screw fitting as most UK sockets are bayonet. Also the current exclusivity with Apple Store keeps the price high at £179.95.
http://store.apple.com/uk/product/HA779B/A/philips-hue-connected-bulb-starter-pack