Hot or Cool Water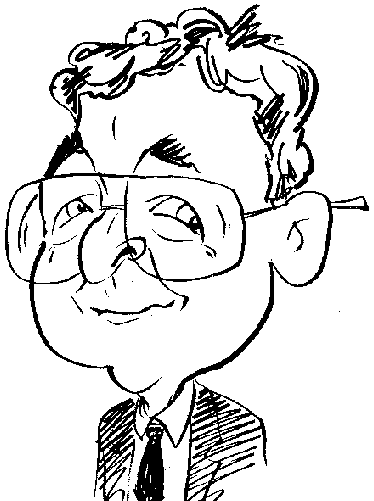 Review controls
Boiling a cup of water is quicker than boiling a full kettle so saving on time and energy consumption. That's the idea behind the Tefal Quick Cup.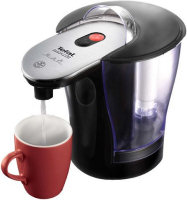 Saving energy is important for both conservation issues and, especially with the ever-increasing spiral of rising costs, financial concerns. Arriving with accreditation from the Energy Saving Trust, the Tefal Quick Cup product offers to help by delivering a significant reduction in energy consumption when compared against that of the average kettle.
As you might suppose from its title, the Quick Cup aims to deliver a cup of hot water within a short period - actually it claimed that it would take just three seconds. If you prefer you could opt for cool (that is room temperature and not cold) water. In both cases the water would be filtered using the built-in Claris Aqua water filter system.
Setting up this device is straightforward with clear illustrated instructions provided in the small ten-page User Guide. You will need to insert the supplied Claris filter cartridge into the detachable Perspex water tank and then fill the tank with cold water to a capacity of 1.5 litres. The next stage is to slot the tank on to the main body of the appliance which connects to a power source via a short permanently attached lead. Once you have replaced the lid to the tank, you are ready to go.
The Quick Cup delivers its water from a downward pointed nozzle found on the front of the device. Two buttons on top of the unit allow you to select whether you require hot or cool water. While the hot button is coloured red and is easily identifiable, the cool button is coloured black and is almost indistinguishable from the black top of the unit. I found that I needed to hold down the chosen button until the required amount of water was delivered. As the water arrived in not much more than a trickle (whether hot or cool), this process makes a mockery of the three second claim. In my tests it took 30 seconds to deliver a cupful of water. While not reducing the time required, I was able to avoid holding down the button by taking advantage of the programming ability of this device. This process involves training the Quick Cup by completing a test run. Once programmed the Quick Cup delivers the specific amount of water required by the user.
It was noticeable that if you attempted to fill a cup with the cool water option within a short period of drawing off a cup of hot water then the first few drops of water would be hot (even emitting some steam). As a result rather than cool water you could end up with tepid water.
The Tefal Quick Cup works fine, but not at the speed claimed, for delivering hot water but was less successful when asked for cool water in certain circumstances. This device would suit a single person working from home or somebody on a busy schedule. The Tefal Quick Cup has been priced at £59.99 by Tefal and is available for £49.99, including shipping, from Amazon on the following link :
http://www.amazon.co.uk/Tefal-Quick-Cup-Water-Seconds/dp/B000SK9G52
Information from the Tefal site is available on the following link :
http://www.tefal.co.uk/tefal/products/product/index.asp?category_id=400&dept_id=430&sku=U00444