Steamy Stuff - Rowenta Focus 100 Steam Spray Iron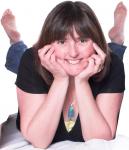 What is there to look for in an iron? Well really just that it does the job - and this one does.
Buy Now
Rowenta Focus 100 Iron
£34.97 from Amazon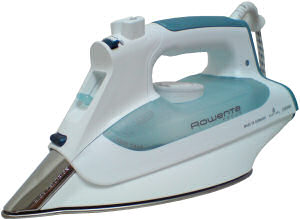 When I set about reviewing this iron, I thought, "now what on earth do you find to look for in an iron"?! And then I realised that actually the most important thing is that it does what it is meant to, and that is produce neatly ironed clothes. So I tried it out on my small pile of ironing and I realised why I had stopped using my own old one. It didn't really do the job any more, and this new one did!
The Rowenta Focus Shot 100 pours out so much steam, that I had to iron pretty quickly to keep up with it. I do believe this is what gives such a good end result. There are 400 Microsteam holes spread over the whole the surface of the ironing plate which evenly distributes the steam. That compares to just 30 odd on my old iron, placed just around the edges and tip. No wonder the result is so much better. Rowenta don't shout this feature out from the box, but they should, as it is the essence of the iron's performance.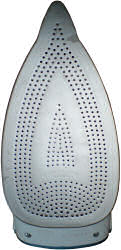 The tip of the iron is quite 'pointy' which makes it easy to get around buttons and awkward bits.
Like many irons these days it does offer a shot of steam from the base for stubborn bits, and a water spray from the front. It has the usual 3 dot temperature markers and both dry and steam settings, with self clean. These are not particularly new features. Then there is the 'vertical shot of steam' which enables you to hold your iron upright and shoot the steam at an item on a hanger for example to steam out creases. I did try this out, but was not overly impressed. It did sort of work, but then if you've gone to the trouble of getting the iron out, and it does such a good job, why not just iron the item properly.
I have now run out of steam (ha, ha) on the extent to which I can comment on an iron, except to sum up that if you want an iron that does the job efficiently and effectively - I would certainly recommend this one.
Available from Amazon at £34.97.