Fitbug Trainer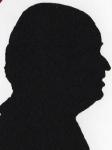 With a 'personal trainer' costing a fortune and a 'gym membership' not a lot less those of us wanting to shed a little weight and trim up a bit have only one method available until now - will power – this little gadget may help.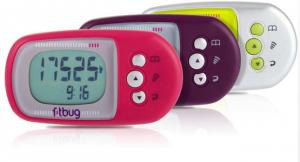 click image to enlarge
I first saw this at a press event before Christmas and mistakenly said I had asked on at least two occasions at events previously for them to send me one to review, then after a pause they asked are you sure you don't mean a similar name (one letter different) which of course I did. After that things improved and I was soon sent one for review.
I have been using it for a couple of months and while I can't claim the weight is dropping off I do feel somewhat less decrepit.
The Fitbug Air measures 7x3.5x1cm and weights 24 grams. It also comes with a grip to attach to a belt.
If like me you do not have an iPhone then currently you need a fifth generation iPod Touch, I am told an Android version will be available soon.
The device itself is 7x3.8x1cm and weights 23grams. The back has a battery bay for a clock style round battery that is supplied. The front has a 3x2cm display and to the right of that three buttons all well marked as to their purpose.
On the face of it the Fitbug is an advanced pedometer however that is just a measurement of movement and far more details are saved when you use Bluetooth to communicate with your iPhone or iPod Touch device and the real work is done online with interpretation of the exercise and how and when you do it is fed to your account.
Setting up the account should be easy but some of the questions may require an answer in a format you do not know or in one case one of the questions it asks is Do You Drink Alcohol, if you answer No the next question about quantity is still asked with no option to enter none, surely that question should not be asked if you entered no to the previous one.
While initially you get the choice to enter in metric or imperial measurements my Cholesterol level has always been a number like 5.6 but when you enter that figure or something like that you are told it's the wrong format.
Initial questions are just ticking the appropriate checkbox how much fruit, do you eat starchy foods, do you eat fish etc.
Once it knows your height and weight etc it calculates your BMI and explains in simple words which category you fall into. If you entered certain other conditions such as Diabetes and High Blood Pressure you get reasons why and how. Other things like sugar (cut it down) and salt (cut it down) red meat (cut it down) and fish (eat more) are covered by traffic light indicators. You are also shown similar signals for Stress, Smoking and drinking sufficient Water.
At the end of a week you enter your weight and a few other details and various charts and graphs are produced. Of course some people need to gain weight and it covers how to do this for the smaller number of people this applies to.
Seeing your weight loss or gain in a graph should help you on your journey and it prods you in your path and certainly a lot less painful than a gym but your agony is personal and no one else's so no continual pain in the wallet.
Before you start you are asked an important list of questions and if you answered yes to any you are told to speak with your doctor before you start exercising. Once registered you are sent a number of emails initially outlining things and of course reminding you to keep exercising. Available for £49.99 with a 12 month subscription or can be purchased for £24.99 plus a £2.99 monthly subscription.