Toastmate and Diabetic Cook Book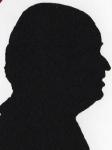 The first a food item to fight the big two of Bovril and Marmite and the second a book to provide tasty recipes for Diabetics. Yes the link is tenuous but as I am a Diabetic and I like Toastmate it's made.
Toastmate
I suspect most people will have at one time or other tried Bovril and or Marmite (it seems Paddington Bear is now a convert to the latter) well celebrity chef Antony Worrall Thompson has created a taste that is somewhere between the two.
As it's name suggests it's great on toast but it can also make that great British meal essential, gravy. In fact it's superb in sandwiches and many other things. The label calls it a reduced salt yeast extract, a delicious savoury spread.
I would describe the taste as a little stronger than Bovril (especially the aftertaste) but not quite as biting as Marmite. Is there room for a third, I don't see why not.
I tend to find that the larger sizes of Bovril are hard to find with most supermarkets tending to stock the smaller 100gram size, the jars are of course all but impossible to get the last knife full out and I always add hot water to avoid the waste.
Toastmate comes in a 240gram size with a few less tight edges so getting the last out may be a little easier. What is somewhat easier is the price £1.99 and it's currently available from Tesco for £1.97 considerably less than the closest size of Bovril and slightly less than the same size of Marmite.
Delicious Food For Diabetics.
This has more than 80 recipes especially for diabetics. Written by Louise Blair. There are also more than 80 illustrations. Many of the dishes are shown full colour and there are other small illustrations of an item like mushrooms, plums or courgettes.
I am a diabetic myself controlled by tablets, I am told if I were less heavy this would probably be possible by diet alone. I enjoy my food, and while the various side effects are not severe, I will continue too.
Looking at this book I could well try some of the recipes as they look beautiful and nourishing.
The first dozen pages cover diabetes, what how and why. After this you are into the recipes and these are divided into five sections, Weekday Wonders, Light Lunches, Easy Entertaining, Deserts and Baking.
Even though I have been a diabetic for nearly fifteen years I am still ignorant. Probably because I am lucky enough to be a mild sufferer I just cut out sugar in my coffee (easier than I thought) and avoided other sweet things.
In this book there are recipes using Maple Syrup and Chocolate among other things that I certainly would steer clear of. There is a receipt for apple and plum cake that uses 6oz of caster sugar? I am confused, yes that's a normal condition, I am sure that all the things I have mentioned are okay as a treat or in moderation. Should you be a type 1 sufferer then (I know several) they just up their insulin before a 'naughty meal'. The recipes list the number it will serve, the preparation time, cooking time and the nutritional values per serving.
My regular checks will no doubt tell me if what is written in this book (endorsed by Roche) is wrong but until then my diet will become a little less spartan and maybe some of the things I missed will be available - in moderate amounts - to me again.
Stated to cost £14.99 ISBN 0-600-61245-7 their website http://www.hamlyn.co.uk/hamlyn/display.asp?K=9780600612452&sf1=cat_class&st1=200&sort=sort_name&ds=Food%20and%20Drink&m=3&dc=149
but I found it available on Amazon - link below - for only £5.98:
http://www.amazon.co.uk/gp/offer-listing/0600612457/ref=dp_olp_2/026-5508772-5150846