Affinity Designer Workbook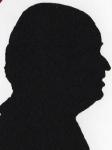 I love manuals, and of course with most software been sold as downloads the best you get today is a PDF file which also needs to be downloaded. Serif software have been around for 29 years and they have recently produced Affinity Designer firstly for MAC and now for the PC, this is their workbook a heavy hard backed tome.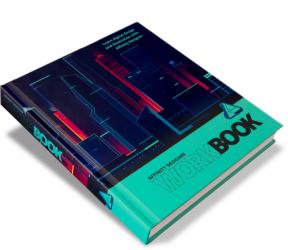 click image to enlarge
The front cover puts it well 'learn digital design and illustration with Affinity Designer'.
The book is 20.5x23.5x2.7cm and it weighs 1.47kilos. Unusual perhaps to give the dimensions and weight of a book but then it does give me a chance to get over this is a textbook written by the team at Serif who will be thirty years young next year.
444 pages makes it a thorough tome but it's not finished at that point as there are then four double sided cards that dare I saw are designed to be removed from the book and used as quick reference by Affinity users. I often have to take box designers to task for making them in a way that to get the product out you have to destroy the box and so while you do not destroy the book by removing the cards you do damage its completeness.
There are only four Chapters but each covers a vast amount.
Chapter 1 Interface Tour with twelve sub parts.
Chapter 2 Core Skills broken into nine sections.
Chapter 3 Illustration Projects has five projects explained.
Chapter 4 Design Projects covers four areas.
Lastly seven close typed pages of index before the four pages of card mentioned above.
So in the space remaining I pick two sections that really had me hooked. The first is part of Chapter Three subtitled Sketching The Concept, it is only three pages long but you could probably work for days and use just a tiny number of the options and choices within this area.
The second is also from Chapter Three six pages that cover Shading and Effects for an artist on paper this perhaps comes naturally but how does it work on screen, certainly what is described and illustrated on these pages covers how to make it look natural so when you then look at the finished result it just looks as it should do.
While I feel I know Affinity by reading this book my mind says as this is produced by people within Affinity why is this not within the Affinity package, yes I know software is downloaded and you do not go into a store to buy software anymore, I also know that manuals cost money to produce but surely it could be a PDF, don't get me wrong sitting in the smallest room waiting for nature to take its course it's great to have a book to read.
Perhaps the reason is illustrations while basics can be shown in PDF files you need a quality book to see the illustrations as they are meant to be seen printed out on paper.
As this arrived before the product was available it got reviewed first the software will be in a review shortly.
The Affinity Designer Workbook is available from the link below for £29.99.