AIRBEAT-10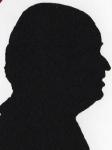 This is quite a small Bluetooth speaker that can also be connected via 3.5mm cable. Being small I initially thought that sound quality would suffer. I was wrong and I was very pleasantly surprised with the sounds in gave out.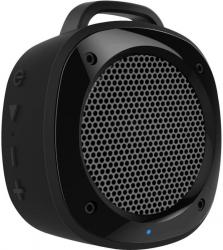 click image to enlarge
Not only can this give good sound both indoors and out but it also has a bicycle mount and a rubber suction cup both which connect to it using a tripod screw set in its base.
As I as compiling my figures for charge and discharge times I began to wonder if I had a different model as my figures were vastly different to the claims. As an example the claimed recharge time was 150 minutes from empty my unit took 100 minutes for a full recharge.
The claimed play time – probably for Bluetooth – was 6 hours; my tests lasted over two days and a got 17 hours and 43 minutes when used with 3.5mm lead, with audible warnings every five minutes during last 30 minutes.
It is 7.5x7.5x4cm and it weights 155grams without either the bicycle mount or suction cap attached.
It has a 2inch speaker which gave a remarkably good clear and crisp sound. While I did attach and test the suction cap I only attached the bicycle mount as I rarely ride a bicycle these days.
The speaker has an output rated at 3.5watts and the sound it gave was adequate for a good sized room.
It has a tripod screw in the back where both the bicycle mount and suction cap fitted. I also attached a camera tripod to allow me to have it at the correct level for me without getting any input from whatever surface you may place the unit on and I found plenty of treble and lacking a little in bass but you would expect that from a 2inch speaker.
The top has a carry handle that you could pass something though like a cord. The right side is clear and the left side has impressed buttons for on/off, next track, volume up and down and also a pin hole microphone.
The front has a metal grill and at the base of the surround is an LED that can be red when charging and blue when working or flashing blue when looking for a Bluetooth pair.
Finally the base has a rubber bung behind which are a 3.5mm socket and a micro USB socket the former for those who prefer their music corded and the latter for charging. Both leads are provided.
The lack of bass I mentioned above is improved when the unit is laid on its back on a flat surface and you then get some resignation from the unit which will probably give enough bass for most.
The unit is claimed to be 'splash proof' I assume this would apply with the suction cap when used in a bathroom but not actually in the shower. If using it on a bicycle what do you do when it starts to rain?
I enjoyed using this unit and the sound it gave, the near 18 hours on a single charge for a 500mAh battery was exceptional. So I ran the test again and got almost exactly the same duration.
The Divoom Airbeet-10 is available from the link below for £27.49 with free delivery.
http://www.amazon.co.uk/gp/product/B00OD6LJU2?ie=UTF8&tag=gadge0a-21&linkCode=as2&camp=1634